July 22nd Grand Entry at California Rodeo to Feature Mexican Heritage Exhibition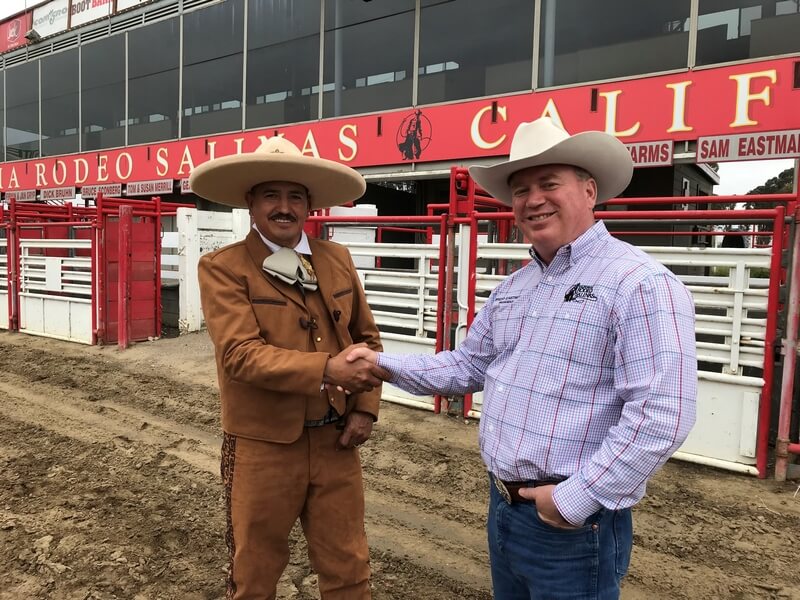 SALINAS, CA, June 27, 2018 – The rich Mexican culture and heritage will take a prominent place in this year's California Rodeo Salinas on Sunday, July 22nd. Professional dancing horses, a trick roper, ancient Aztec dancers and colorful Mayan Folklorico dancers will perform during the traditional Grand Entry held before the rodeo performance begins.
Charros dancing horses featuring riders wearing a traditional Mexican suit and representing a long tradition of its culture and people will be a part of the Sunday display. Charros and various local Mexican groups have been rehearsing on the California Rodeo Salinas grounds in order to present the best Mexican traditions and culture during the special performance.
This is an initiative led by Brent Eastman, President of the California Rodeo Association, and Adan Gomez, President of Charro Salinas Valley groups, to bring the community together and to honor and enhance the participation of the rich Mexican heritage in the California Rodeo Salinas. "We expect a greater number of Mexicans and Latinos participating in this year's Rodeo" says Adan Gomez. "The purpose of the California Rodeo Salinas is to make people happy and for the betterment of our community," says Brent Eastman. "The addition of the Charro exhibition should be a real crowd pleaser." The exhibition will feature Charro riders on Friesians and Andalusian horses; Estampas de las Americas, a local groups of Mayan Folkloricos performers; Calpulli Yaocuauhtli, a Salinas Aztec dancers troupe and a trick roper, a competitive art involving the spinning of a lasso.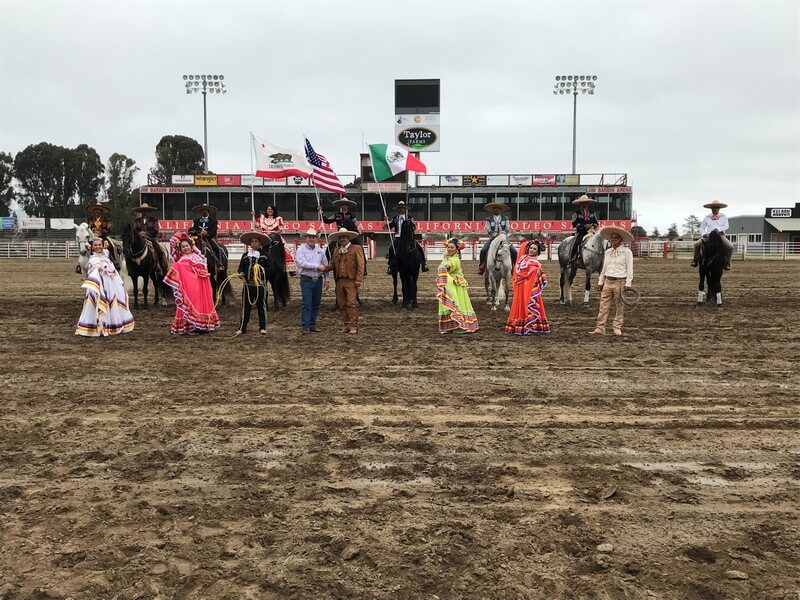 The California Rodeo Association plans the elements of the annual California Rodeo Salinas years in advance and strives to provide entertaining acts that vary from year to year to keep the audience engaged. In the past there have been motorcycle jumpers, trick riders and even camel races. In 2009 Tomas Garcilazo, renowned rope artist and Charro, performed for the crowd at the California Rodeo Salinas and he will be back to entertain fans again in 2019 along with chuck wagon races and more. For this year's performances, gates open at 4pm for night performances that start at 6pm on Thursday, July 19th and Friday, July 20th and gates open at 10am for afternoon performances that start at 1:15pm on Saturday, July 21st and Sunday, July 22nd. Fans should arrive early each day to watch the Grand Entry which will feature a parade of up to 200 horses made up of groups like Sheriff's Posses, Charros, visiting Rodeo Queens, dressed groups and more. The California Rodeo Association is looking forward to the improved daily Grand Entry processions and the Sunday, July 22nd Charro showcase.
About California Rodeo Salinas
The 108th California Rodeo Salinas will take place July 19th-22nd, 2018. The California Rodeo Association is a not-for-profit organization that strives to preserve and promote the traditions of the California Rodeo Salinas and the West. We support the community and other non-profit organizations through the staging of the annual California Rodeo Salinas and other year round operations of the Salinas Sports Complex. Through donation of our facility, vending and fundraising opportunities during Rodeo and other events, the California Rodeo Association returns over $400,000 annually to local non-profits. For more information about the California Rodeo Salinas, log on to www.CARodeo.com or call the California Rodeo Office at 831-775.3100. 'Like' the California Rodeo on Facebook at www.facebook.com/CARodeoSalinas or follow us on twitter @CaliforniaRodeo for updates, photos and more.