Longtime Bullfighter/Clown LaCoste Passes Away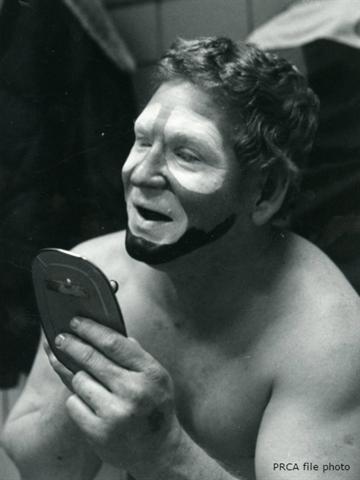 Kelley LaCoste, a former veteran PRCA bullfighter and clown, passed away May 11. He was 69.
LaCoste grew up on a ranch outside of Baton Rouge, La., where he was active in sports and rodeo. He attended the University of Tennessee on a football scholarship, and after graduating from Tennessee with a business administration degree in 1969, he began a rodeo career as a steer wrestler – but that didn't last long.
When LaCoste was at a rodeo, the clown who was working broke his leg, and LaCoste volunteered to fill-in for the injured clown. The move was a natural fit for the athletic, rodeo savvy LaCoste.
Not long after LaCoste's clown career started he found many opportunities to perform in Canada beginning in 1972 with Saskatchewan contractor Jerry Myers. He went on to be selected to work the Canadian Finals Rodeo in Edmonton five times in the 1970s and 1980s as a bullfighter and then he was chosen to work the CFR as a barrelman/clown from 1991-93. LaCoste retired from bullfighting in 1982 to concentrate fully on his clown acts.
"It's real hard to be funny with a 2,000-pound bull trying to run you over, but clowning and bullfighting are sort of a tradition, they go together like salt and pepper," LaCoste said in a press release.
LaCoste was a featured act at rodeos from Mexico to Canada, and his car act in the arena was one of the most popular clown routines back in the day.
Courtesy of PRCA