Kiesners Competing on "Spartan: Ultimate Team Challenge"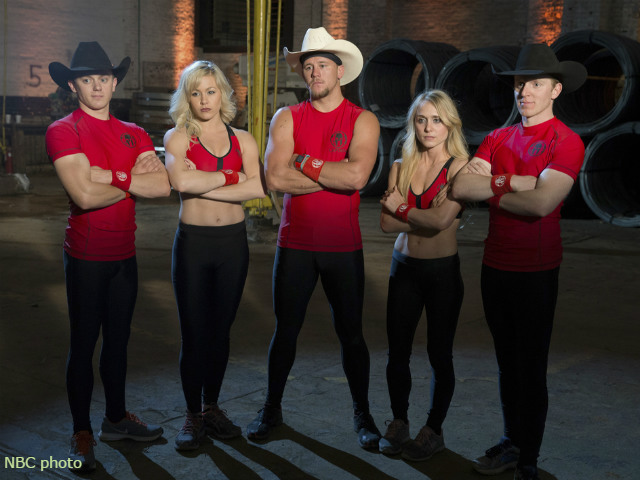 COLORADO SPRINGS, Colo. – PRCA members – brothers, Rider and Roper Kiesner – were basking in the spotlight on prime-time TV June 19.
The Kiesners are part of the five-member Team Saddle Up squad that's competing on Season 2 of NBC's "Spartan: Ultimate Team Challenge."
The show, from the producers of "American Ninja Warrior," has 24 teams competing in Spartan-style obstacle course races, vying for a $250,000 prize. The show is being broadcast from Atlanta, Ga.
Rider, 25, has a PRCA specialty act, and Roper, 23, a saddle bronc rider, were joined on the team by trick riders Bethany Iles and Bailey Humble and team captain Nathan Palmer, who is the only member with obstacle course racing experience. Palmer works for Conquer the Gauntlet, an obstacle course racing company.
During the June 19 episode, Team Saddle Up shocked the competition by winning the first heat during the hour-long broadcast, advancing to the next round. On the course, Team Saddle Up competed in several obstacles – not all of which were shown on TV – including muddy crawls through barbed wire, rope climbing and weighted sled pulls on the mile-long course.
"NBC wanted me to do a different show for them and they had kept my name in their computer, and when this show (Spartan: Ultimate Team Challenge) came around, they asked me if I wanted to be a part of it and I said yes," Rider said. "They wanted to have a rodeo team, and of course I was going to have Roper on my team, and then I called up Bethany and Bailey."
The announcers for the show – Olympian Apolo Ohno, Kelvin Washington, and former MLB all-star Nick Swisher were stunned with how well the inexperienced Team Saddle Up did June 19.
"We just went at every obstacle as hard as we could," Rider said. "At the end, we were just trying to put as much grit into it as we could and that's what got us through. We never gave up. It was cool when we won that heat. Everybody was super excited for us and no one could believe we won. We proved we belonged."
Roper concurred with his brother.
"We were ecstatic when we crossed the finish line," he said. "It felt good to show people what us cowboys could do. The cowboys came to play."
The air date when Team Saddle Up will appear again is not known as of now. The new season premiered June 12 and consists of eight episodes. For more information about upcoming "Spartan: Ultimate Team Challenge," telecasts, visit www.nbc.com or NBCUniversal MediaVillage at www.nbcumv.com.
Courtesy of PRCA