Kyle Whitaker Earns 9th Career Linderman Award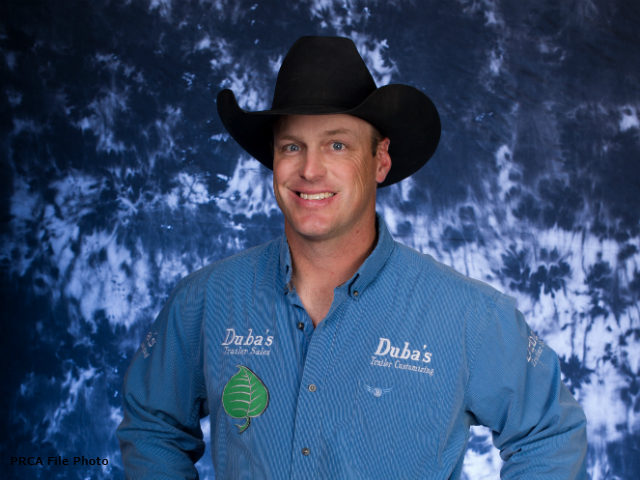 COLORADO SPRINGS, Colo. – Twenty years ago, Kyle Whitaker won his first Linderman Award, a decoration bestowed upon select cowboys that win at least $1,000 in a minimum of three events, where two of three must include one roughstock and timed event.
Following in the footsteps of his father, Chip, a four-time recipient of the Linderman Award, Whitaker understands the magnitude of its legacy, as he now accepts his ninth career victory of the multi-event achievement.
"It's something I've wanted to win ever since I was a little kid going to rodeos with my dad," Whitaker said. "I always grew up knowing about it. That probably makes it more special to me than most of the guys that go. A lot of people don't really know about it. I know the history of the award and respect it a lot."
The Linderman Award, named after ProRodeo Hall of Fame cowboy Bill Linderman, is intended to recognize cowboys capable and willing to perform at both ends of the arena. In total, Linderman's career ended with six world championships to his name, including two in the all-around (1950, 1953) and saddle bronc riding (1945, 1950) as well as claiming world titles in bareback riding (1943) and steer wrestling (1950).
Given the rigors of rodeo, even the spryest of cowboys are challenged to work multiple events. At the age of 41, Whitaker says it's a matter of simply giving what he has.
He earned the majority of his money – $51,233 – in steer wrestling, while also collecting $9,666 in tie-down roping and $3,740 in saddle bronc riding.
"A lot of it is I just keep doing it," Whitaker said. "I don't get rusty. I just keep going. I haven't taken a lot of time off to where I may lose some of my edge. Just stay in shape, and you have to keep the will to win at both ends."
Despite his veteran age and the try on his body, Whitaker still has plans to rodeo this winter. Whenever the end to his career arises, and however it may finish, Whitaker will have no qualms with the time he's spent in the sport he's known for all his years.
"It's something I've always dreamed of," Whitaker said. "I remember when I won it the first time, nobody else had qualified and nobody had won it the year before. I thought well, I'd win it 10 times easy. And then here, to win it the ninth time 20 years later, it's like man, that's a lot of hard work and it takes a lot of perseverance to stick with it that long.
"It means a heck of a lot more now than it did when I was a 21-year-old kid."
Courtesy of PRCA