"Longmire" Actors to be Grand Marshals at Cody Stampede Parade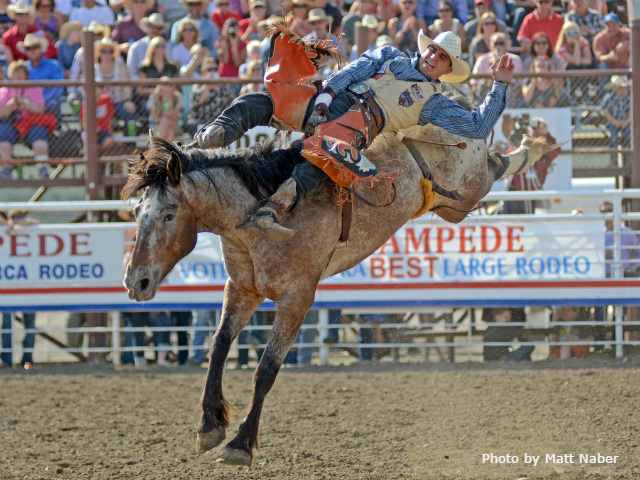 "Longmire" actors Robert Taylor (Walt Longmire) and Adam Bartley (Deputy Ferg) will be the grand marshals at the Cody (Wyo.) Stampede Parade on July 4.
The Cody Stampede kicks off on June 30 with the Xtreme Bulls event followed by the four-day long stampede rodeo. In 2016, the two events combined for a total payoff of $366,802 – making it one of the major rodeos of Cowboy Christmas.
The author of the Longmire novels that the Netflix series is based on will also be a special guest at this year's Cody Stampede. Craig Johnson is a resident of Ucross, Wyo., near where the "Longmire" series takes place in fictitious Absaroka County.
The star-studded announcement was made in Cody on Monday evening, according to the Cody Enterprise.
Courtesy of PRCA