Meet the Terry Fator Cast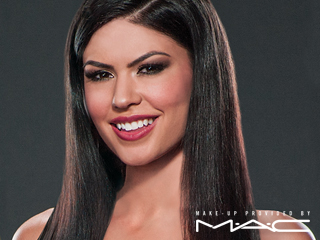 Taylor Makakoa
An accomplished dancer, model, and actress from Hawaii, Taylor joined Terry's show in 2008 and joined Terry in marriage in 2010. While not performing, Taylor loves to spend her time working on behalf of the cause she is passionate about, caring for animals at the Heaven Can Wait Society.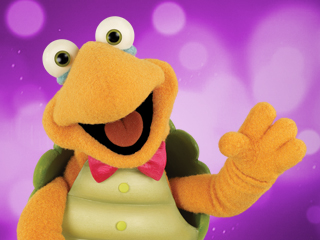 Winston
Winston is the star of what he calls "his show" at the Mirage. A turtle who can impersonate any singer, he won America's Got Talent for Terry and is ready to launch his Hollywood movie career.

Ben Harris
Ben stays versatile with credited songwriting for himself and other artists. Whether rocking his energetic solo show, or opening for Vegas' number one headliner, Ben's main goal is to engage with as many loving fans as possible to make sure they have the best night of their life!
Berry Fabulous
Berry is the world's most fabulous, diva-loving Entertainment Attorney. He loves to sing as much as he loves to sue.
Hyphen
Hyphen was an original member of the Beatles until they decided he should go solo.
Julius
Julius is a legend from the Apollo Theater, a constant reminder on stage of how much cooler he is than Terry.
Maynard Thompkins
Maynard Thompkins is the world's greatest Elvis impersonator who doesn't actually know any Elvis songs.
Monte Carlo
Monte is an original member of the famed rat pack, a lounge singer with dreams of headlining in Las Vegas.
Walter T. Airdale
Walter T. Airdale is a country singer running for President because he believes as a dummy, he'll fit right in Washington DC.
Wrex
Wrex is a crash test dummy whose life is a head-on collision with the 18-wheeler of fate.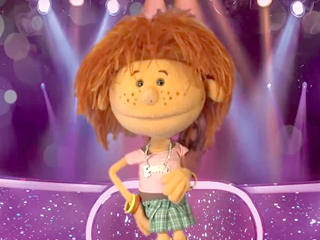 Emma Taylor
Emma is the selfie-taking, always-texting cute 12 year old girl…with the really BIG voice.
Vikki the Cougar
Vikki is the ultimate cougar, always on the prowl for young men who live rich and see poorly.
Duggie Scott Walker
Duggie is Terry's annoying neighbor, a hard partying dude who lives in Nevada with a Colorado state of mind.