Morning Line: Chicago, Day 2
By: Slade Long
January 10, 2016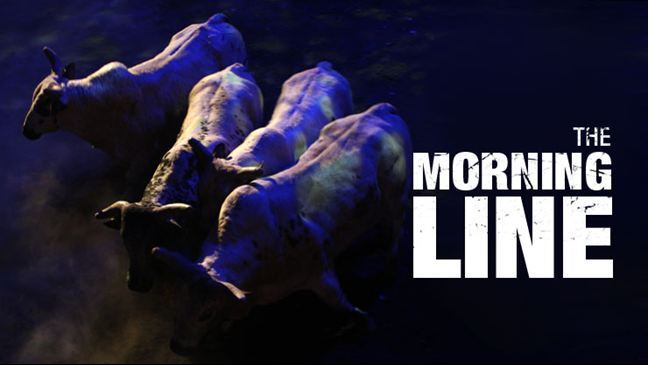 Quite a few guys have a chance to get a second score here, and some of them have a second chance to make up for last night's mistakes. Look for Round 2 to be a lot like Round 1, but with a slight upgrade to the bull pen. It will be easier to reach 87 points or more with this group, and we will likely see more than just two rides get there.
Cody Nance on 807 Cowtown Slinger:
Nance came up just a hair short last night on a good bull. He has a better bull tonight, and a bull that fits him better. Cowtown Slinger is one of the better bulls to have at any PBR event. He will go to the left and he has rock solid timing. Every jump is just like the last. He does have some speed, and when he does get the best of riders, it's because of his speed.
Bonner Bolton on 83 Cowboy Up:
Bolton has drawn well two days in a row here. This bull is just as good as the one he was 87 points on Saturday, and he's just as vulnerable to being ridden by right-handed riders. Bolton has a good chance to take the event lead with this ride if he can get it done.
J.W. Harris on 058 American Sniper:
This is a rematch from Sioux Falls, South Dakota, last season. American Sniper won there, but that was a bit of a surprise. Sniper is a very good bull, and one of the higher-scoring bulls out in this round, but he should be a underdog against Harris. Particularly against the Harris we saw last night, who nearly pulled off what would have been a 90-plus-point ride against one of the most difficult bulls in the PBR. Tonight's task will be a lot easier for Harris than what was faced with in Round 1.
Kaique Pacheco on 927 Say Goodbye:
Pacheco has flipped the script on himself with this draw. Last night he had a bull that last faced J.B. Mauney and won, but was a decent fit for Pacheco. Tonight he has a bull who is coming off being ridden by Mauney, and he's not going to be a great fit for Pacheco. Say Goodbye actually went to the right with Mauney, and that would be into Pacheco's hand, but he hasn't given up a ride to anyone but Mauney in 19 career outs.
Tanner Byrne on 126 Percy:
Byrne should get along well with this bull. Percy is a not a big bull, but he likes to go to the right, and he has good timing and an honest style. He carried Gage Gay to a good score in Biloxi, Mississippi, late last summer. Byrne did not get to the whistle last night, but he's likely to do better here.
J.B. Mauney on 954 Machinery Auctioneer's Lil' Joe:
Mauney put himself in a fix by bucking off last night. With a lot of scores on the board, he will need a big score here to get into the short round. Lil' Joe can provide that, but he's not an easy bull. He's more difficult than the bull Mauney had last night — not because he's more powerful, but because he's trickier. He's not the kind of bull that suits an overly aggressive approach. But, like every other bull here, he's not going to have an easy time getting Mauney on the ground.
Aaron Roy on R287-01 Closing Time:
Roy has a second good draw in as many days. Closing Time isn't as easy as the bull Roy had last night, but he's worth more points and he's been a good fit for right-handed riders. Roy could end up near the top going into the short go if he can convert this into a second score.
Silvano Alves on 129 Kountze Kid:
This bull doesn't have much experience, but in his only out on record he was ridden at a Touring Pro Division event in November. He's moving on from that to face as serious a challenge as a bull can face. After looking very mortal while he was nursing a hip injury last season, Alves looked like a three-time World Champion again last night. When Alves first came to the U.S. he was unbeatable. He's gone through a spell where he tried to play it as safe as he could, and the more he played it safe, the less dominant he became. Bull riding isn't safe, and you can't really stay successful by always approaching it in the safest way possible.
Mike Lee on 073 Lieutenant Dan:
Lieutenant Dan is unridden in 16 career outs, but Lee has been on him before and took him 7.35 seconds. He should have a good idea what to expect this time. This bull is a lot like the bull Mauney has Sunday. He's a little deceptive, and a little welly, and that is how he's been winning.
Valdiron de Oliveira on 033 Shoot Out the Lights:
This may be the best matchup of the night. When this bull debuted last season, it looked like he would turn out to be one of the easier bulls on tour. He has improved, and by the end of last season he had thrown off a number of top riders. He's still vulnerable to right-handed riders, and he's going to be very vulnerable against Oliveira. There's not a bull here that fits Oliveira's style better than this one, and if he has a good day this could turn into a big second score for Oliveira.
CLICK HERE FOR SUNDAY'S COMPLETE DAYSHEET
Follow Slade Long on Twitter @Probullstats
© 2016 PBR Inc. All rights reserved.