Neal Gay Recovering from Mild Stroke
by Tracy Renck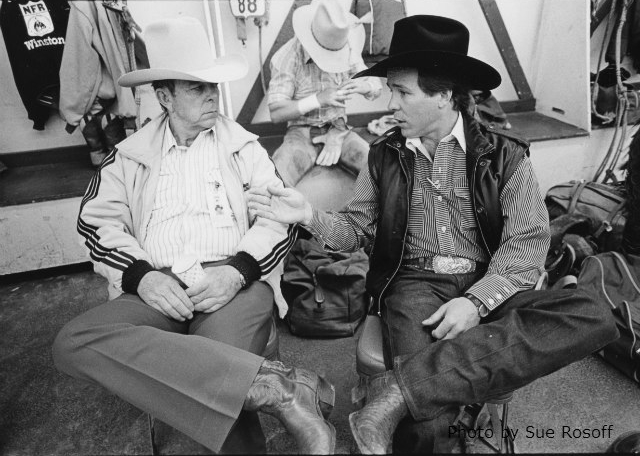 COLORADO SPRINGS, Colo. – ProRodeo Hall of Fame stock contractor Neal Gay is recovering nicely from a mild stroke he had on June 1. He was released from the hospital June 2.
"For fast approaching 90 years old, he's doing just fine," said Donnie Gay, Neal's son and a fellow ProRodeo Hall of Famer. "They ran tests in the hospital and he's good to go."
Neal Gay, who turns 90, June 25, was inducted into the ProRodeo Hall of Fame in 1993. Gay's rodeo career began as a contestant in 1945; he rode bulls, saddle bronc horses, bareback horses and he also was a steer wrestler. He eventually became a ProRodeo Hall of Famer because of his stock contracting and rodeo production skills, namely with the Mesquite Championship Rodeo.
Courtesy of PRCA