News and Notes from the Rodeo Trail, Aug. 8
by ProRodeo.com | Aug 08, 2016
The five nominees for the PRCA Donita Barnes Contract Personnel Lifetime Achievement Award have been announced. They are Chuck and Nancy Henson, Chuck is a ProRodeo Hall of Fame clown/bullfighter and Nancy is a former PRCA secretary and timer; Jim and Julie Sutton, owners of Sutton Rodeos; Karen Vold, PRCA timer, former trick rider and the wife of Harry Vold; Liz Kesler, former PRCA timer and the widow of Reg Kesler; and Edie Longfellow, longtime PRCA rodeo secretary and Columbia River Circuit secretary. The purpose of the award is to recognize and honor those contract personnel members of the PRCA who have dedicated their lives to the rodeo industry through their commitment, work and contributions.Voting will take place Sept. 15 through Oct. 15. The winner will be formally recognized at the PRCA Awards Banquet in Las Vegas Nov. 30.
Four performers will have the chance of a lifetime to sing the National Anthem at the WNFR in Las Vegas in December. Aspiring performers can go to www.nfrsocialarena.com/national_anthem to sign up for one of two categories: rodeo youth and open. The sign-up period runs from Aug. 1-26. From there, fans will have a chance tovote their preference in each category. Winners will be announced Oct. 7.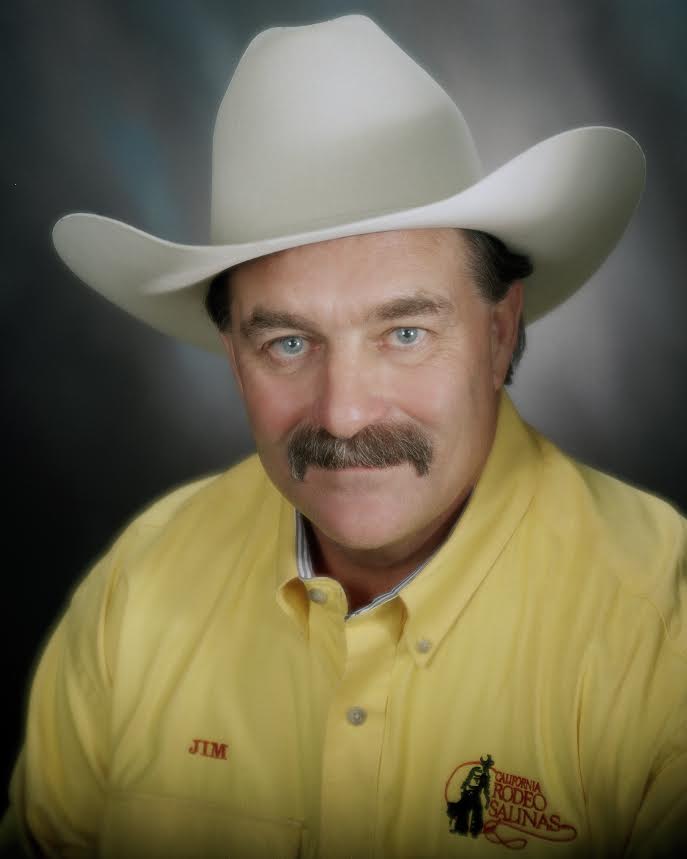 California Rodeo Salinas and the Salinas Sports Complex have tabbed Jim Slaten as their new general manager, starting Sept. 1. Slaten has been involved with the California Rodeo Association for more than 30 years. He contributed many hours to the maintenance and construction committee, served as president of California Rodeo Salinas in 2006-07 and also served on the PRCA Advisory Council for several years. "He is highly respected within our community, our organization and within the rodeo industry," Salinas President Mike Scarr said of Slaten.
The Spanish Fork (Utah) Fiesta Days Rodeo inducted two new members into its Hall of Fame July 20, Steven Money and Dave Oyler. Both men's contributions helped Spanish Fork gain induction into the ProRodeo Hall of Fame Aug. 6. Money has been the director of the rodeo for 33 years, while Oyler has worked for the city of Spanish Fork for the past 41 years. Spanish Fork Fiesta Days has recently announced it will be doubling its payout to $20,000 per event in 2017, and will be elevated to the Wrangler Million Dollar Gold Tour.
The Camarillo family team ropers – brothers Leo and Jerold, and their cousin, Reg – will be the guests of honor at the Oakdale (Calif.) Cowboy Museum annual fundraiser Sept. 18. The event is a dinner, dance and auction fundraiser, and each year the museum honors an individual or family that has been instrumental in Oakdale's Western heritage. The event begins at 5:30 p.m. at Rocha's Valley Enterprises in Oakdale. Tickets are $75 for museum members, and $85 for non-members. For more information, call the Oakdale Cowboy Museum at 209.847.7049.
Director Justin Koehler, who has spent years creating a documentary about the life of nine-time World Champion Casey Tibbs entitled "Floating Horses: The Life of Casey Tibbs," has created a GoFundMe page to help raise funds to finish the project. Rodeo fans can go to www.gofundme.com to donate money. Koehler is calling the fundraiser "Two for Tibbs," and is asking for donations of $2 or more.
Tie-down roper Barry Burk, a ProRodeo Hall of Famer and 17-time qualifier of the Wrangler National Finals Rodeo, was honored with Barry Burk Day Aug. 6 in Wagoner, Okla. Burk graduated from Wagoner High School in 1961, where he earned three college scholarship offers: football at Oklahoma State University, basketball at Northeastern Oklahoma State University and rodeo at Hardin-Simmons University. Burk signed autographs and met with fans at the Wagoner City Historical Museum.
QUOTE OF THE WEEK
"Dad lived large, and he was the most competitive person I knew. He would watch Jeopardy on TV and have us keep score as to who was winning in our house. He always wanted to be the best at everything, and if he couldn't be the best at something, it didn't interest him."
– JJ Quintana talking about his father, 1972 Bull Riding World Champion John Quintana. JJ gave the speech on his late father's behalf when John was inducted into the ProRodeo Hall of Fame Aug. 6.
Courtesy of PRCA