By: Staff Reports
October 08, 2017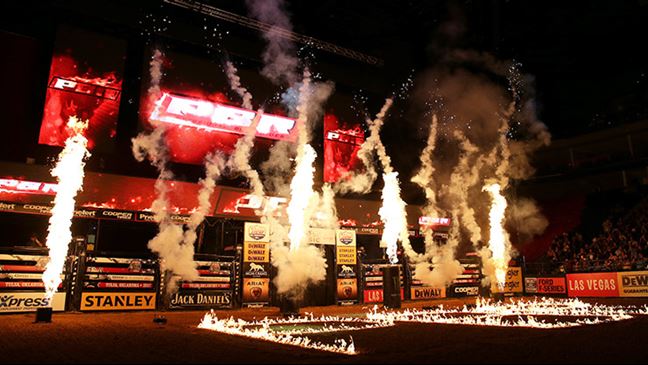 PUEBLO, Colo. – PBR Fans, this past weekend we announced plans to bring you an entirely new way to experience PBR – The Toughest Sport on Dirt – through a new online digital network that will premiere January 1st. Initial fan response has been overwhelmingly positive. We've fielded several questions that we'll answer here, related to both the new network and changes to PBR Live for the rest of the 2017 season.
PBR Live 2017
For the remainder of the 2017 Built Ford Tough Series season, PBR Live will switch from a live to on-demand format that will allow fans to watch BFTS replays at 8am ET following the events. This shift will allow us to provide you full event replays now, while bringing you a premium viewing experience in 2018 and beyond.
All full event replays will be available to stream free at pbr.com/ondemand and through the PBR app, which may be downloaded free for iOS and Android devices.
JANUARY 1st
On January 1st we will premiere an online digital network that unites PBR alongside your favorite western sports – bringing you enhanced live coverage from every Built Ford Tough Series and Real Time Pain Relief Velocity Tour event, as well as PBR international event coverage including the new PBR Global Cup. In addition, the new network will offer members unlimited access to some of the best rodeo and western sports events around the world – live and on-demand.
The new network also promises a fresh and in-depth perspective, taking you inside the lives of your favorite western sports personalities through new original series, news & opinion programming.
As part of our plan, we're pleased to announce that the 2017 Velocity Tour Finals and upcoming PBR Global Cup Edmonton will be streamed liveas a free preview of the new digital network. These events will be available at PBR.com and the PBR app, live and on-demand.
Tune in October 28th – 30th for the Velocity Tour Finals in Las Vegas (10pm ET) and catch the inaugural PBR Global Cup from Edmonton, Alberta, Canada live November 10th – 11th (10pm ET).
FAQs
How can I watch the remaining 2017 BFTS live?
To prepare for the Jan 1st launch of a top-flight, enhanced streaming product, the remaining 2017 BFTS events will not be streamed live. All remaining event rounds will be offered as full replays at 8am ET the following day. Fans may access the on-demand replays at pbr.com/ondemand or the free PBR app (for iOS and Android devices).
What can I watch live for the rest of the 2017 season?
PBR will offer free, live streaming of the Real Time Pain Relief Velocity Tour Finals (Oct 28-30 at 10pm ET) and the new PBR Global Cup: Canada (Nov 10-11 at 10pm ET) at pbr.com and the PBR app.
How (and when) can I get the new digital network?
The new network will premiere January 1st. Fans will be able to join at pbr.com, via the PBR app and a dedicated website that will become available during PBR Finals Week. At launch, the new network will be available for mobile devices (iOS and Android) and computer desktop. Soon after the launch we also expect it to be offered via Amazon, Apple TV, Chromecast, Roku and other third-party distributors.
What will the new network offer?
The new network will offer a robust collection of rodeo, western sports and PBR competitions including live and on-demand coverage of Built Ford Tough Series and Real Time Pain Relief Velocity Tour and international events.
How much will it cost to join?
Membership prices will be announced shortly. Generally, new members will be offered a free preview. Memberships will be offered on a monthly, semi-annual or annual basis and will be cancelable at any time.
Will PBR still be shown on TV?
Yes. In the U.S., CBS will continue providing robust coverage for most Built Ford Tough Series events on both CBS and CBS Sports Network – including Built Ford Tough World Finals. The 2018 CBS and CBSSN TV schedules will be announced later this year.
Where can I learn more?
Follow PBR on Facebook (www.facebook.com/pbr) and stay tuned to PBR.com for the latest updates, which will be announced throughout this Fall.
© 2017 PBR Inc. All rights reserved.