PRCA Rodeo Camp in Red Bluff a Success
By Tracy Renck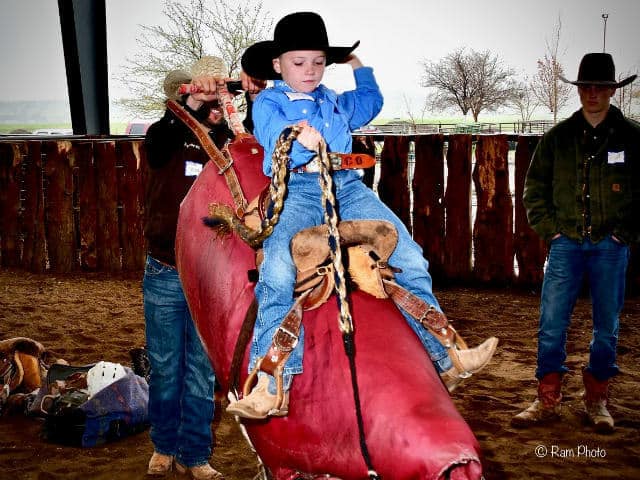 COLORADO SPRINGS, Colo. – The PRCA Rodeo Camp that took place March 23 in Red Bluff, Calif., was a resounding success.
The camp was for cowboys and cowgirls ages 8 and up of all abilities. The 62 campers attending marked the largest kids camp in the 10 years the camps have been taking place in Red Bluff.
Instructors for the camp were PRCA cowboys Justin Andrade, Jesse Kirby, Jim Banister, Zack Brown, A.J. Hamre and Brad McGilchrist. The camp was at Bunting Ranch.
"I think what does help with the camp is that we schedule it on the same weekend as a California high school rodeo that is in Red Bluff at a different location," said James Miller, general manager Red Bluff Roundup. "It seems like a lot of the kids' older brothers and sisters are competing at the high school rodeo and the younger ones are going over here at our camp. I think that has really helped increase our attendance at our camps."
Miller believes the PRCA Rodeo Camp serves a purpose for participants.
"I think the camp is really good because it teaches kids the fundamentals of all the events," Miller said. "Then we have good instructors that all these kids look up to because they compete in the PRCA. It also benefits the Red Bluff Roundup because we position this camp about a month before our event and it gets the kids ready for it. The PRCA camp has educated kids how you need to do things, so they are teaching family members rules about rodeo. The camp educates kids and their families."
The Red Bluff Roundup, a ProRodeo Tour stop, is scheduled for April 19-21.
"This (PRCA Rodeo Camp) has been a really good thing for the Roundup," Miller said. "We have already put plans together of what we would like to do differently with it to make it even better."
Courtesy of PRCA