ProRodeo Sports News Online Edition Free for All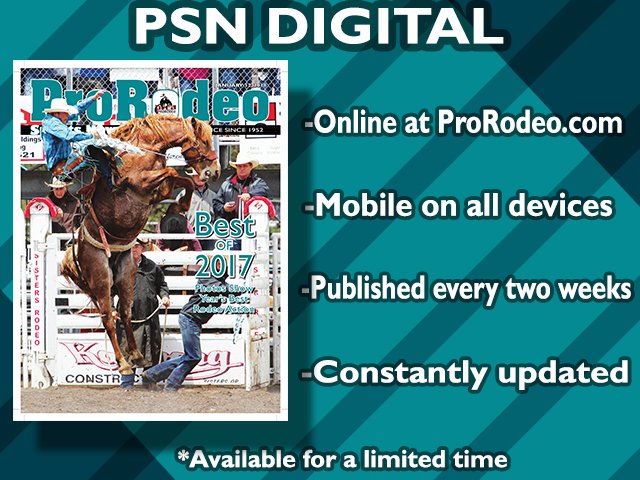 In order to continue to bring fans and competitors the best coverage in rodeo, the ProRodeo Sports News is going digital to keep readers updated 24/7 on the latest rodeo news. And for a limited time, the PSN is free.
A new PSN will be online digitally in flip-book format for your mobile phone, tablet and computer every two weeks to keep you updated on the latest rodeos, events and stories. And because the digital version will be online, it can be updated continually to keep you apprised of any rodeo changes.
Not only will you get 24 digital issues annually, but you'll also get 12 printed issues.
The printed edition of the PSN will be published once a month and will be a combination of the digital magazines. It will continue to list upcoming rodeos, highlight and feature cowboys and livestock, and will continue to deliver the best rodeo coverage in the industry.
Look for the PSN now on prorodeo.com.
Courtesy of PRCA