Ratliff Out with Fractured Pelvis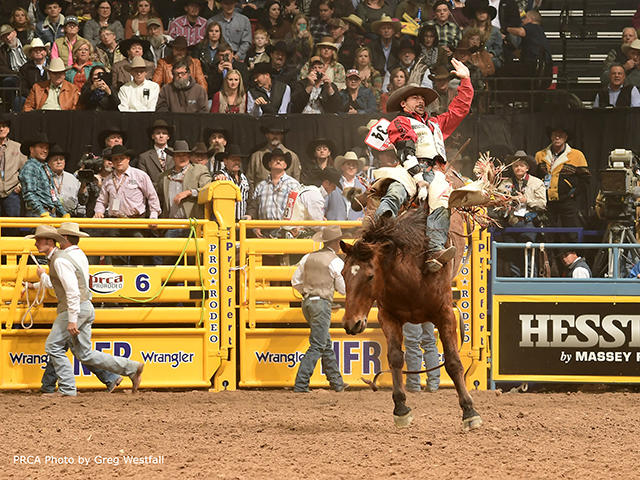 BAY CITY, Texas – Bareback rider Winn Ratliff fractured his pelvis during the Matagorda County Fair & Rodeo in Bay City, Texas, March 2. Ratliff will likely miss a couple months of competition, according to Justin Sportsmedicine Director Rick Foster.
"Basically, the horse fell over on top of him," Foster said. "There's always that risk when a 1,200-pound horse falls over."
A CT scan confirmed that Ratliff's sacrum is fractured. The sacrum is the large triangular bone at the base of the spine that connects the pelvis together.
Ratliff's injury is similar to the one suffered by barrel racer Mary Walker in 2011, Foster said. Walker bounced back from her surgery and won her first world title in 2012 at the age of 53 – Ratliff is currently 27 years old.
"It takes a lot to break that – a 1,200-pound horse on a 150-pound guy can do that," Foster said.
Ratliff is scheduled to undergo surgery March 7.
"We discussed some options, and he feels this is the best option," Foster said, noting that it's likely Ratliff will have a plate and screws put into his pelvis. "As far as I know, he was trying to put weight on it and I don't think there's any displacement."
By having surgery, Ratliff will likely be out of the arena for a few months, but it will hopefully mean improved long-term health. Had he not elected for surgery, he would have been out for about eight weeks, Foster speculated.
Ratliff was ranked sixth in the WEATHER GUARD® PRCA World Standings as of Feb. 27.
Courtesy of PRCA