Reno Rodeo Foundation Accepting Applications for Community Grants, Scholarships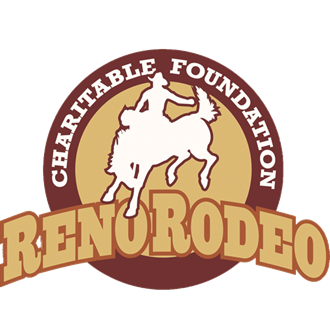 RENO, Nev. (Oct. 4, 2018) – The Reno Rodeo Foundation is now accepting online applications for both its annual college scholarship program and its annual community grant program.
Since 1986, the foundation has endeavored to promote educational opportunities to all eligible Northern Nevada high school graduates. Over the years, the foundation has helped fund hundreds of students in furthering their education.
The Reno Rodeo Foundation is offering scholarships to eligible students interested in pursuing higher education at an accredited Nevada college or university or at an out-of-state college or university if the declared major is not offered in Nevada.
Additionally, the Foundation is offering a Western Arts & Culture Scholarship to encourage awareness and appreciation of western arts, culture and heritage in college-age Nevadans by recognizing outstanding potential, contributions and skill in the creative arts.
One $2,500 scholarship and one $1,000 scholarship will be awarded. The two applicants selected will be awarded based on his/her level of skill in the chosen area of arts/culture as well as completion of the additional addendum. This scholarship award will be made in addition to the Reno Rodeo Foundation Scholarship.
Online scholarship applications are open now through Feb. 13, 2019.
Non-profit service agencies that are working to improve the quality of life for Northern Nevada children are invited to apply for funds through the Reno Rodeo Foundation Community Grants Program.
Online grant applications must be received by Friday, January 11, 2019 at 5 p.m. to be eligible for consideration. The Foundation will only consider complete online applications and those that meet the Reno Rodeo Foundation Community Grants Guidelines.
Visit renorodeofoundation.org for more information, to review the Community Grants or Scholarship Guidelines or to apply. For questions or additional information, contact the foundation at info@renorodeofoundation.org. Only online applications will be accepted.
About the Reno Rodeo Foundation
The Reno Rodeo Foundation was incorporated in 1986 and is a non-profit 501(c)3. In addition to the annual Denim Drive that helps clothe neglected and abused foster children 365 days a year, the organization provides scholarships to eligible Northern Nevada high school graduates, supports community grants, funds a Reno Rodeo Wish for a child, provides funding to purchase new books to comfort children who must attend family court proceedings, builds community partnerships and serves as the anchor for large capital projects to improve the lives of children. Like Reno Rodeo Foundation on Facebook, follow us on Twitter or for more information, please visit RenoRodeoFoundation.org.