Resistol Sophomore Saturday: Dustin Egusquiza
Teaming up with Resistol, the hat maker linked to the rodeo cowboy since 1927, ProRodeo.com is introducing a new series called "Sophomore Saturday." We will speak with the 2016 Resistol Rookies of the Year in each event, with all 10 second-year athletes shedding light on their sophomore seasons.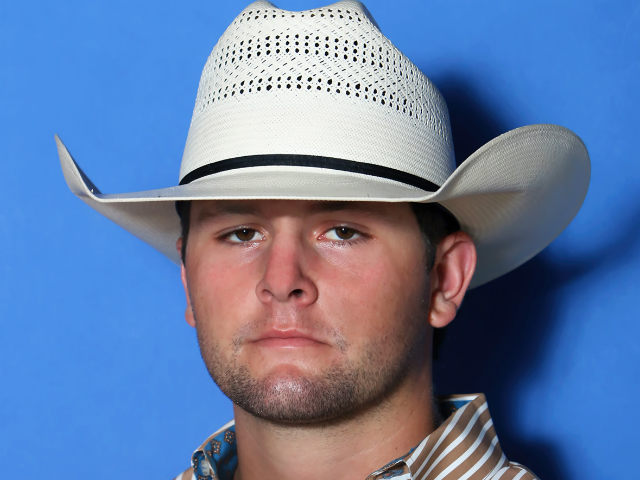 As the story goes with most cowboys, rodeo has long been within team roper Dustin Egusquiza's DNA. Between his late father Manuel, a former PRCA team roper, as well as his brother Manny – the PRCA's current Team Roping Representative on the Contestant Executive Council and an active team roping header himself – such a bloodline makes Dustin a full-fledged rodeo legacy. While there are many chapters in the Egusquiza family rodeo, Dustin continues to script his own narrative.
Finishing 18th in the WEATHER GUARD® PRCA World Standings as a rookie last season, Egusquiza's $58,592 earnings in 2016 placed him just outside the necessary Top 15 to qualify for the Wrangler National Finals Rodeo presented by Polaris RANGER. However, being named a Resistol PRCA Rookie of the Year was no small consolation.
"I feel like I've learned how to handle the ups and downs a little better even after just one year," Egusquiza said. "It's pretty tough to be going to rodeos every day and say you lose three or four times, it's easy to get down on yourself. But I think that's a pretty important characteristic to have.
"You just got to let it go, and just know that you can practice and get better and that you still have an opportunity to win."
Egusquiza has primarily teamed up with 20-time WNFR qualifier Kory Koontz so far this year, a PRCA card holder since 1991. Only 21, Egusquiza continues to soak in the wealth of knowledge his veteran heeler has been so willing to spill.
"I've definitely learned a lot of things from Kory," Egusquiza detailed. "He explains everything really well. I don't feel like there's anything he can't answer."
After big wins at the Logandale (Nev.) Rodeo, Clark County (Texas) Rodeo, the National Western Stock Show (Denver, Colo.), and even a finals qualification at the San Antonio (Texas) Stock Show & Rodeo, Egusquiza has totaled $48,459, placing him third in the world standings. Deferring to heap the early success on himself, the Mariana, Fla., cowboy credits the chemistry between Koontz and himself.
"I think me and Kory are just clicking really well at the rodeos," he said. "We practice every day, catching a lot of steers. As long as you catch the steer, you have an opportunity to win."
After just missing the WNFR cutoff last winter, Egusquiza believes his early entrenchment atop the world standings has him well-placed for a Las Vegas debut, sooner rather than later.
"I only missed the finals by about $3,000 last year, so it's a pretty awesome feeling to know that I'm close," Egusquiza said. "If I can just keep catching a few steers and placing along, I think I can make it."
Gifted with a custom Resistol hat after being named to the 2016 list of standout first-year cowboys and cowgirls, he hasn't taken the prize for granted.
"It's pretty awesome, I've never had a hat with my name in it, and it's definitely pretty cool to have as a Resistol rookie."
Courtesy of PRCA