RNCFR Injured Cowboys on Road to Recovery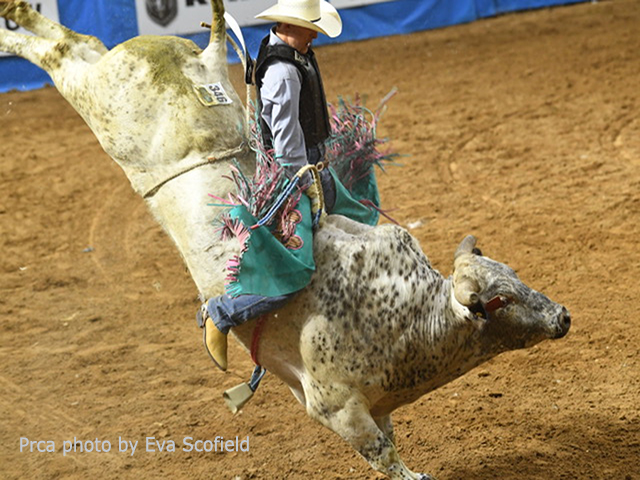 It's never a matter of if, but when, an injury will occur for a ProRodeo cowboy. Out of the hundreds of runs and rides held at the RAM National Circuit Finals Rodeo, only a handful were injured and just two cowboys are taking a detour off the rodeo road and hitting the road to recovery.
Steer wrestler Matt Reeves, who has qualified for the Wrangler National Finals Rodeo presented by Polaris RANGER six times, hit the Silver Spurs Arena in Kissimmee, Fla., on April 9 with an already-strained muscle that had previously been injured in 2014. Reeves' prior injury was re-aggravated and it strained the muscle on his left hip.
"I don't know how it happened – I got in a bind and got it behind me at Huntsville (Texas) and I think it rotated out and back," Reeves said. "It hadn't been a big deal and nothing was wrong, but it hurt after that."
Reeves made it to the eight-man round of the RNCFR and the Texan cowboy found his left leg out to the side and pushed back, forcing him to strain to get the steer to the ground.
"It's aggravating and it just hurts, so I felt like two weeks of rehab and not bulldogging would be the best thing for the rest of the summer," Reeves said. "I can keep going with aggravation, or hopefully get it calmed down and be normal for the rest of the year."
Reeves will miss out on the Clark County Fair & Rodeo in Logandale, Nev., and some circuit rodeos while he recovers, but he's more focused on the long-term goal of qualifying for the WNFR.
"I'm better off doing this," Reeves said. "Taking two weeks is better than taking six weeks later.
"There's not a week the rest of the year that you're not gone. There's no more rest for the rest of the year – so I felt like two weeks of rehab was a better situation for a muscle strain.
"It's not going to affect the season, I'll miss one good rodeo – but you'll miss one every now and then."
Bull rider Lon Danley dislocated his shoulder and sprained his free arm when he was bucked off at the RNCFR on April 7.
"I fell off and hit the ground really hard," Danley said. "It's kind of nasty looking down by the elbow and on the tricep – it's all messed up and pretty gross."
Danley is set to get an MRI in the next week or two and is out of competition on a 30-day doctor release.
"I'll get an MRI and see if physical therapy will fix it or if I'll need surgery," Danley said.
The Justin Sportsmedicine team was able to get Danley's shoulder back in place before he went to the hospital and then he flew home on April 9.
"I've got a good friend here I went to school with whose dad is an orthopedic doctor and he said it's not looking real good," Danley said, estimating that he'll be out of competition for at least six weeks. "I've already for a bit of money won – I still have high hopes to make the NFR."
Both cowboys were 11th in the WEATHER GUARD® PRCA World Standings for their events as of April 10 – Reeves with $21,710 and Danley with $31,047.
Courtesy of PRCA