Rodeos Near You: Plan a Road Trip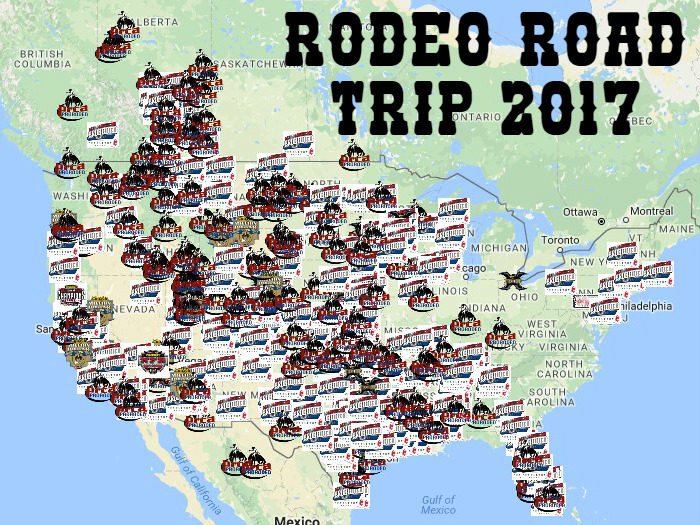 Memorial Day weekend is the unofficial start of summer. For many families, having the kids out of school means there's no better time to travel – and with more than 600 PRCA rodeos each year, it's likely there's a rodeo nearby or along the way.
Not all ProRodeo action is in major cities, some of it is nestled in small towns that are on or near major highways; so, odds are good summer travelers will be passing through as a rodeo is underway.
For instance, if the 1983 classic "National Lampoon's Vacation" were set this weekend with the Griswold family driving from Chicago to Los Angeles, they'd pass directly through at least a half-dozen rodeos – which would make for a much better pitstop than the World's Largest Frying Pan in Brandon, Iowa, for instance.
So, to help cowboys find their next competition, or fans find their next rodeo to watch, the PRCA has created a map that can be viewed at www.prorodeo.com/prca-rodeo-map or even downloaded onto a GPS device.
New rodeos are announced often, and sometimes rodeos are cancelled, so it's important for fans and athletes to stay up to date on when and where the next rodeo will be. More will be added as they are announced as PRCA-sanctioned.
For now, there's more than 500 rodeos mapped out, and each one is sure to provide some excitement as every dollar won counts toward qualifying for the Wrangler National Finals Rodeo presented by Polaris RANGER.
Courtesy of PRCA