St. Paul Rodeo Awards Scholarships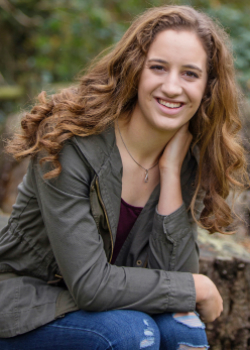 ST. PAUL, Ore. – Two St. Paul, Ore., youth have been awarded scholarships courtesy of the St. Paul Rodeo.
Elizabeth Brentano and Sarah Schibel, both graduating seniors from St. Paul High School, have been given $4,000 scholarships for their college education. Each year, the St. Paul Rodeo Association awards two scholarships: one to a graduating senior from St. Paul High School, and one to the child of a St. Paul Rodeo Association member.
Brentano, the daughter of Pete and Wendy Brentano, was involved in FFA and FBLA, Virtue First and was a member of the National Honor Society. She served as an officer in FFA and FBLA for three years, and played volleyball, basketball and softball for all four years of her high school career.
Her parents are members of the St. Paul Rodeo Association, and she has been helping with the rodeo for as long as she can remember, starting with the St. Paul Parish chicken barbecue stand in fourth grade and continuing with the Booster Club's concession stand sales. As a high school athlete, she also helped park cars and enjoyed visiting with the rodeo fans as they pulled into the gates.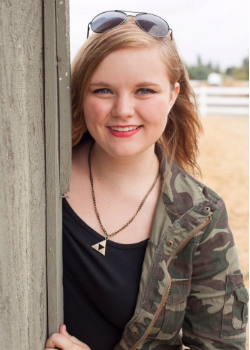 This fall, Brentano will attend Oregon State University and major in animal science. Her goal is to earn a doctor of veterinary medicine degree.
Sarah Schibel, the daughter of Tom and Susan Schibel, was the second recipient of a St. Paul Rodeo scholarship. In high school, she was active in musical theater for MCO Productions and the C.S. Lewis Academy, both in Newburg, and sang the national anthem at sporting events, including state championship football games and the St. Paul Rodeo. She was a member of the FFA, FBLA, Virtue First, the National Honor Society, and served as assistant director for high school choir when the teacher was absent.
At the rodeo, Schibel helped serve beverages and coleslaw at the Parish's chicken barbecue stand, and assisted with the Booster Club's concessions stands. She has volunteered with the rodeo since she was eight years old.
This fall, she will attend the University of Portland and major in computer science with a minor in music and theater. She hopes to someday work in the field of animated movies and special effects.
This year's St. Paul Rodeo is June 30 through July 4, with performances nightly at 7:30 p.m. and a 1:30 p.m. matinee on July 4. Tickets are on sale and can be purchased online at StPaulRodeo.com. For more information, visit the website.
Courtesy of PRCA