The Morning Line: Albuquerque, Day 1
By: Slade Long
March 18, 2016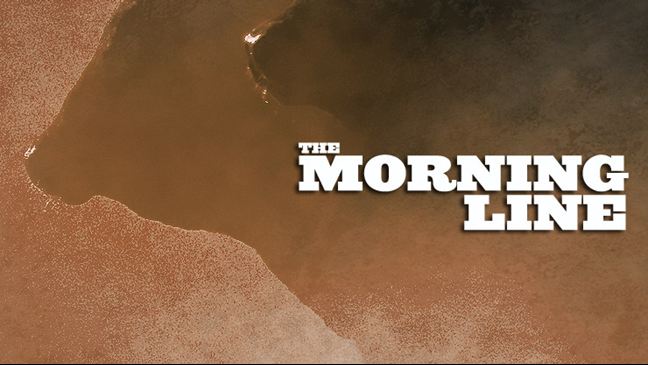 Round 1 Matchups:
Brady Sims on 902 Lil' Z:
We haven't seen Sims since Anaheim in January, and now that he's back we'll get to see him go against a pretty good bull. This bull likes to spin to the right, but he's been ridden equally often by left handed riders. He doesn't have much power, but he has everything else in spades. He usually has rock solid timing, and typically bulls with little power and good timing are pushovers. That's not the case here, Lil' Z has a lot of speed and most riders can't keep pace with him.
Guilherme Marchi on 13-2 Glory Days:
Marchi should be a huge favorite here because this bull is 2-3 against right handed riders, which means he's probably going to spin into Marchi's hand. This is a J.W. Hart bull, and he's just a four year old. This will be his first out this year that isn't at an ABBI Classic; he was in the Classic round in Kansas City and Oklahoma City. Eduardo Aparecido rode him in Kansas City on his way to the event win.
Matt Triplett on W26 Page Break:
Page Break is one of the bulls to keep an eye on in this round. He's 7-0 in his Built Ford Tough Series career, but he's 49-4 overall. He gave up a 91 point short round winning ride at the Denver Rodeo in January. He went to the PBR World Finals and the NFR in 2015, and he's a solid talent. Triplett will have a slight advantage here because Page Break has only been ridden by right handed riders.
Fraser Babbington on 997 Bad Grandma:
This is a veteran bull, although we don't see him at Built Ford Tough Series events very often. He's been around for several years, mostly on the pro rodeo circuit. He throws off three out of every four riders who get on him, but his record is a little misleading. When he faces the better riders they beat him more often than not. Babbington puts out a lot of effort, and this is a bull that should fit him fairly well. He likes to spin to the right, and isn't exceptionally difficult.
Kaique Pacheco on 769 Lost Soul:
This is a young bull who just started his career last fall. He's put up good numbers at times, and he's given up a couple of rides as well when he's faced the top riders. Pacheco needs to turn things around. He doesn't have a qualified ride since Kansas City, and he needs the points.
Tanner Byrne on 14 Red Cloud:
Byrne won in Duluth last week by riding two pretty good bulls in the long round and finishing up with one of the nicer bulls in the short round. This bull is going to test him right off the bat, Red Cloud can be one of the better bulls at this event, but he's a little inconsistent. He's given up a couple of rides this season, but only to left handed riders. A fairly unknown right-handed kid rode him in the fall in Enid, Oklahoma, and he did go to the right with him. Byrne is riding as well as anyone right now, but this bull should be a little saltier than either of his long round draws last week.
Valdiron de Oliveira on 1217 Red Moon:
Compared to most bulls in this round, Red Moon has a little extra flash. He's a colorful red and white bull that will jump up and swap ends just about every time he leaves the ground. He likes to go to the left, which will be away from Oliveira's hand, and he's ridden far more often by left handed riders. Fabiano Vieira earned 89.25 points on him to seal the event win in Oklahoma City.
Lachlan Richardson on 2125 Wicked Stick:
By the numbers, this is the best bull in the round. He has the highest average bull score here, but by the eye test all we've seen him do this year is stand (or not stand) in the chute. Gage Gay got a re-ride on him in Oklahoma City because the bull fought the chute. Fabiano Vieira was disqualified on him in Kansas City because the clock ran out on him. He's another ABBI Classic bull, and one that has a lot of promise, but he has to get into the arena to do well, and he hasn't been able to in the last couple of Classic rounds he was in. If Richardson can get out on him he will have his hands full. Wicked stick goes to the left, and J.B. Mauney and J.R. Vieira are the only two guys to have ridden him.
Rubens Barbosa on 1095 Cowboy Phil:
Cowboy Phil has been ridden only six times in 33 career outs, but his numbers are a little skewed. Five of those rides have happened in his last eight outs. This bull puts his effort into the spin more than the up and down, and he's going to spin to the right, so this is a big opportunity for Barbosa on a bull that goes into his hand.
Stormy Wing on B60 Handsome Jeff:
This bull is likely to go to the right, away from Wing's hand, but everything else about him fits Wing's style. He's a very similar bull to the one Wing won the opening round on in Duluth, but he spins the other way. Ben Jones was 89.5 on him at last year's World Finals
Joao Ricardo Vieira on Y20 Wipeout:
Vieira is second only to Fabiano Vieira in terms of riding percentage this season, and he's probably going to improve that here. Wipeout has been ridden fairly often by left handed riders, and Vieira should be able to handle him. The catch is that although lefties have had success on this bull, the only two lefties he's faced this season –Mike Lee and J.B. Mauney- did not.
Cooper Davis on 30 Springer Mountain:
We don't have a lot of history on this bull, but what we do have says a lot. He's been out three times this season and he was ridden all three times. He's likely to go away from Davis' hand here, but he's going to be easier than any of the bulls Davis got on last week.
© 2016 PBR Inc. All rights reserved.