The Morning Line: Albuquerque, Day 2
By: Slade Long
March 19, 2016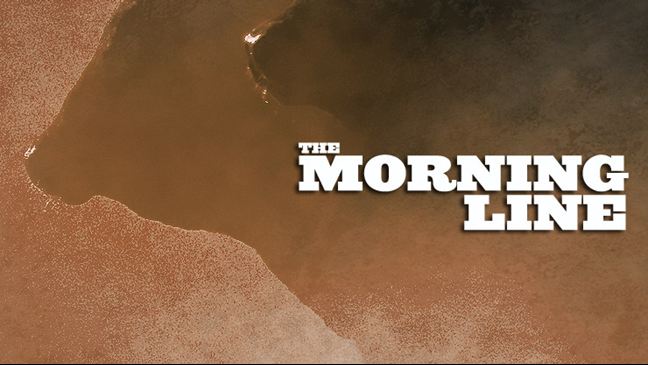 Morning Line – Albuquerque Round 2
There were only 10 rides last night, four of which were under 85 points, so this event is still wide open. There are quite a few bulls here that can bring scores over 85 points, so those guys still need to do some work to secure a spot in the short round. No one can coast on what they did last night because one score may not be enough to get anything done at this event.
Joao Ricardo Vieira on 016 The Marlin:
Vieira had a reasonably favorable draw last night and didn't get it done. This is a more favorable matchup for him, on paper at least. The Marlin is 3-3 against left-handed riders, but he can and does go to the right at times. He's a good enough bull to place deep in the round on, and that's what Vieira needs here.
Ben Jones on 79 Bootdaddy.com:
Jones is getting a raise in difficulty with this bull. The bull he had last night wasn't easy, but he got out of it with a low 80s score. Bootdaddy.com could net him a lot more than that, and he's a pretty honest bull, but he's not easy at all. He's got a nice balance of buck, spin and speed, and he can reverse it pretty quick too. He's been ridden more often by right-handed riders, but it takes a mistake free effort from the rider, and Jones can't afford a misstep here.
J.B. Mauney on 1201 Shelley's Gangster:
Mauney had an unridden debut bull last night and won the round on him, he's got a completely unknown bull here tonight. Shelley's Gangster doesn't have any history in the PBR at all, but with Mauney it's hardly ever about the bull. He doesn't really need a bull to fit him, he just needs to be on his game. When he isn't just about any bull might throw him off, and when he is, no bull will.
Juliano da Silva on 029 Back Jackin':
This is a quality bull, and Silva needs a quality score after keeping a low one last night rather than taking a re-ride. Back Jackin' is good enough to get out from under any rider, but the top-tier guys do have an easy time with him, particularly right-handed guys. This is the kind of bull that guys cannot let slip away, he's a big opportunity that the luck of the draw doesn't always hand out.
Robson Palermo on 023 Rusty:
This is a bull that can spin either way, but Palermo would probably prefer him to choose the left tonight. Rusty has a good bit of up and down, but just average speed. He has good timing and no tricks, and if Palermo can hang on he should get a good score. Palermo will make this bull look better than other guys have, and this is a bull that can deliver 87-88 point scores.
Wallace Vieira de Oliveira on 6810 Compact:
Oliveira didn't get a ride last night, but like Juliano da Silva he's got a golden ticket tonight. Compact is one of the best bulls around for right-handed riders, and guys won a boatload of money on him last season. He carried Kaique Pacheco to a 90-point score in Tucson last fall, and was ridden twice at the finals for 86 and 87.5 points. Lots of right-handed riders would love to have him at every event in every round, and Oliveira is the lucky guy who drew him here.
Tanner Byrne on 95X DaNutso:
DaNutso is in this round because he's in the dog house. He's been appearing in short rounds and 15/15's so far this year, but he had an off day with Shane Proctor at the Iron Cowboy.
DaNutso tends to get in his own way at times because he tries to back up under the rider too much. We've seen him actually jump backwards for several jumps in a row before, and this tends to stall him out. Most of the time he doesn't get hung up doing it, but he always has at least a little backup, and that is a big plus for Byrne. Bulls that back up under the rider a lot tend to get the rider's feet behind them.
There are plenty of disadvantages that come with being a tall bull rider, but there is one clear advantage: Tall guys don't get their heels clicked easily. Having longer legs and having to learn to ride with your knees up and in front of your rope make it harder for bulls to get your feet behind you and get you tilted too far forward. Out of all the tall guys going right now Byrne is the best at this. He may be the single most fundamentally sound rider from the waist down. He's exceptionally good at using his lower body efficiently on every bull, and that's a large part of why he's had so much success in spite of his height.
Mike Lee on 107 Come On Baby:
Lee was second in the round last night, and he's got a chance to add another good score here. This bull will probably go away from his hand, but he will give Lee a fair shot to ride him. He's honest and has good timing.
Guilherme Marchi on 81X American Hustle:
Marchi's matchup last night was really a layup for him, this one will be like a deep three-point shot. American Hustle has given up just three rides in 43 outs. He's fast, he's wild, and he's unpredictable. Marchi has a shot on every bull because he's one of the most talented and capable riders in the PBR, but this won't be a cakewalk.
Stormy Wing on 27 Gentleman Jim:
While some of the guys drew more difficult bulls in this round than they had last night, Wing went in the opposite direction. Gentleman Jim is all but a sure thing for left-handed riders going 4-7 against them. Wing should have an easy time here, but even the easiest bulls at this level can slip out from under any rider.
© 2016 PBR Inc. All rights reserved.