The Morning Line: Kansas City, 15/15 Bucking Battle
By: Slade Long
February 20, 2016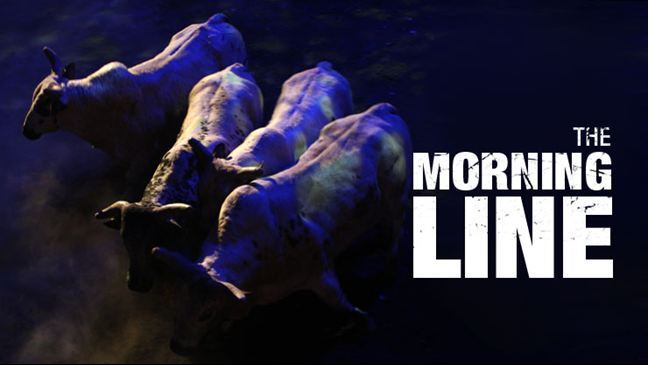 Morning Line – Kansas City 15/15 Bucking Battle:
Valdiron de Oliviera on 81X American Hustle:
They have met once, and Oliveira won the match at a Touring Pro Division event about a year ago in Denver. But, the bull really didn't have his best day. Hustle can be wild and out of line like a couple of other Page bulls in this round — DaNutso and No Regrets — and he's only been ridden twice in his 40-out career. He's 18-0 at Built Ford Tough Series events. This isn't an automatic win for Oliveira just because he has done it before.
Mike Lee on 978 Little Red Jacket:
Little Red Jacket is one of the better draws in this round for right-handed guys, but for lefties he's as difficult as anything else. He is similar to three-time World Champ Little Yellow Jacket in that he has a lot of backup, and he puts a lot of riders down on his head. The thing to watch for here is whether Lee can stay upright and not get bowed over too much, because being out of position will probably cost him on a bull this good that goes away from his hand.
Eduardo Aparecido on 95X DaNutso:
Aparecido has been riding well lately. He has faced this bull twice and ridden him once, and he has also ridden No Regrets — another bull in this round who has a very similar style. DaNautso won their most recent match in Oklahoma City, and he's overall a better fit for left-handed riders, but Aparecido definitely has a chance here. This is a wild and crazy kind of bull with a lot of action and pretty decent speed.
Mason Lowe on W37 Cochise:
Cochise is statistically one of the easiest bulls to ride in the round, but he's mucked out two of the last three riders he's faced in spectacular fashion. He has given up a few rides in his career, but never to a right-handed rider. In St. Louis he threw Fabiano Vieira easily and then ran over him like a truck. The trick with this bull is to get into the spin with him. He is rideable once he settles into a spin, but his first jump or two can be reminiscent of Bushwacker — very long jumps and very strong.
Lachlan Richardson on 60X No Regrets:
This bull is essentially the same as DaNutso, but he will go to the right first. He has the same kind of wild, uncontrolled style, and he's not likely to stay in the spin. He's a test for any rider, and Richardson will have to hope the bull will give him a break during this ride and jump in his direction a time or two.
Nevada Newman on 02 Beaver Creek Beau:
Newman handled Mississippi Hippy pretty easily last week. Hippy isn't ridden very often, and he's the biggest bull in the PBR and one of the strongest. He went into Newman's hand and had a good trip with pretty even timing. So Newman's reward for his good work is that here he will get pretty much the same kind of bull, but away from his hand and unnaturally slow. Beau is one of the more difficult bulls around for a left-handed rider. He's 24-1 against them. He goes to the right, he's as strong a bull as there is, and he's hard to stay in time with because he's a little slower than most bulls.
Derek Kolbaba on 1149 Pearl Harbor:
This is a rematch from the short round in St. Louis last week. Kolbaba chose Pearl Harbor there, but only lasted about two-and-a-half seconds. This bull is similar to Bruiser, Long John and others in that he has a lot of up and down, and it takes a near perfect effort to ride him. He doesn't allow riders to make any kind of mistake. Pearl Harbor doesn't travel as much as some of the other top bulls, and he's a little underrated because of it. He's been a standout talent since his ABBI Futurity days.
Tanner Byrne on Y10 Buckle Up:
This is a good solid bull for Byrne to get back in action on. He's one of the nicer bulls to ride in this round, but that is relative. It means he's a little less difficult than the most difficult bulls Cody Lambert could put together for this event. Byrne had him about a year ago in Des Moines and came down in 2.31 seconds, but Buckle up has been ridden three times since then.
Shane Proctor on 32Y SweetPro's Bruiser:
Proctor is probably pretty happy to have this bull. Proctor is a classy guy. He has that keen haircut, he's a sharp dresser, and he got the job done with style last week. Bruiser is kind of the bull equivalent of all that. He's got the talent and the style to go with it. No rider here would be disappointed to have a date with him. Proctor has a shot at success here, but even a slight mistake will cost him. Bruiser is the real deal.
Robson Palermo on 045 Seven Dust:
In his overall career, Seven Dust in 9-1 against right-handed riders and 2-1 against lefties, which indicates he may be a better fit for left-handed riders. Since he has been active at the Built Ford Tough Series level he has mostly faced right-handed guys, and Palermo will be the best lefty he's ever faced in his entire career, so this bull will get tested here.
Fabiano Vieira on 44W Stone Sober:
Cody Lambert famously doesn't trust this bull, but Stone Sober perseveres at this level because he clearly has the talent to be in contention for World Champion. Lambert believes he won't keep it up for 8 seconds, and the bull does have a bad day now and then. Stone Sober throws a lot of riders quick. Vieira may be better suited than most to get by him. He's left-handed and he has the talent to ride bulls that are this difficult, but he has had this bull twice before and didn't get to three seconds either time. They met in two different Touring Pro Division events back in 2014.
Joao Ricardo Vieira on 12 Crossfire:
One of the overlooked incidents in St. Louis last week was that in the short round a bull put a rider on the clock instead of the judge having to do it. Crossfire felt that Wallace Oliveira had fooled around long enough and decided to give him a closer look at the clock in the front of the chute by trying to smash his head on it. Years ago, this was a more common habit for bulls to have. When a seasoned and experienced bull had a mean streak they would often wait until the rider was about to reach for his rope to take his wrap and choose that vulnerable moment to buck in chute and brad the rider. It's a calculated move on the part of the bull, and most riders learned to respect certain bulls for their penchant for doing it. You don't see it as much these days, but Crossfire showed us it can still work. This is a veteran bull who has been thoroughly tested by the best riders and has proven too much for them to handle so far. He's 42-0 in his career and 18-0 at the Built Ford Tough Series level. Vieira has his work cut out for him here.
Wallace Vieira de Oliveira on 90 Boot Jack:
This is a rematch from Sacramento and Boot Jack won that one handily. Boot Jack hasn't actually given up a score to anyone since April of last year when Reese Cates rode him in Billings, Montana. He's one of the more-difficult bulls going right now because he's got all the moves plus he's welly. He bucks hard, but he tends to move away from the rider and drop them to the inside of the spin. Lots of bulls are welly, but few of them have as much action as this one.
J.B. Mauney on 841 Wicked:
This is one of the few top end bulls Mauney hasn't been on before, and this won't be an easy matchup for him. If you saw his ride on Sheep Creek last week, he wasn't ever completely comfortable there. This will be the same style of bull, but with a switchblade in his back pocket. Wicked is known for having a few tricks that Sheep Creek didn't pull. He's not an easy bull for anyone.
Paulo Ferreira Lima on Y16 Brutus:
Mauney made Brutus look easy in Sacramento, California, but he's far from it. He's not a very complicated bull. He's not as fast or flashy as Bruiser, he doesn't have tricks like Wicked, and he doesn't do high showy leaps like a couple of the other bulls here. He just bucks in a circle trying to snatch the rider's arm off. Any of these guys have a chance on him, but Lima can't get out of position here, or Brutus will make him pay in less time than it takes him to make one jump.
Click here for the 15/15 Daysheet
Follow Slade Long on Twitter @Probullstats
© 2016 PBR Inc. All rights reserved.