The Morning Line: New York, Day 3
By: Slade Long
January 17, 2016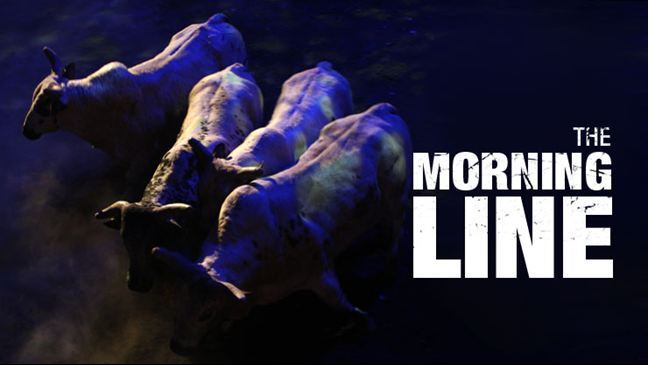 Morning Line – NYC Round 3:
Event leaders:
Kaique Pacheco on 185 I'm Trouble:
Pacheco may have misfired in the 15/15 round Friday, but it hasn't affected his performance in the event. He had a statistically much-tougher bull than this one last night and completely dominated him. This bull isn't easy, but physically and on paper he should be a better fit for Pacheco.
Fabiano Vieira on 1150 Sunshine:
Douglas Duncan bucked off this bull in Allentown, Pennsylvania, last fall, and aside from that, Sunshine has only been to Touring Pro Division events. He is unridden, but he's essentially untested as well. Vieira will be a big step up for him. Vieira was as impressive as Pacheco last night. He didn't really dominate his bull, but his reactions were spot on. The simplest way to describe bull riding is to say it's a rider reacting to what the bull is doing to him. It's one thing to be in perfect shape and react correctly to the bull's every move. It's a little harder to react correctly when the bull gets you out of position. It's harder still to react correctly while out of position with limited range of motion in your free arm shoulder. Vieira is as savvy a rider as there has ever been.
Paulo Lima on 244 Dracula:
Lima is 2-for-2 so far, and he's got a pretty good bull drawn here. Dracula has given up some good scores. He was a regular on tour in 2014, but we didn't see much of him last year.  He's a long black bull that should go to the left, into Lima's hand, and he's only been ridden by left-handed riders.
Shane Proctor on 103 Micro Man:
This is the bull Kasey Hayes won the round on last night, and he's a very nice draw for anyone. He has great timing, good speed, and good action. He went to the left with Hayes, but Proctor doesn't have much trouble with bulls that go away from his hand, especially when they are as sweet as this one.
Silvano Alves on 045 Bad Touch:
Bad Touch is unridden in 21 career outs, and he has faced a good number of capable riders. There's a reason he has been successful against all of them, and it's that he has a lot of forward movement. He doesn't necessarily do it every jump, but he can unexpectedly take quite a long leap forward. It's a difficult move for bull riders to handle and it always has been. There have been bulls in the past who became pretty famous and had long unridden streaks solely because they had a lot of forward movement and not much else. Alves will certainly be a challenge for this bull, but Alves may be in for a challenge himself here.
Robson Aragao on 30 Light 'Em Up:
Aragao has been on a roll this weekend so far, and he may be able to get another score here. This bull was last seen in Pendleton, Oregon, last fall where he carried Dallee Mason to an 87- point score and third place in a round. Aragao is no spring chicken. He's 35 years old, and he hasn't banked a million dollars from bull riding like some of his friends. He knows how big this event is and how much it pays, and you better believe he's going to try and get some of that money.
Robson Palermo on 50 Tux:
This bull has only been to Touring Pro Division events, and will be making his Built Ford Tough Series debut here. He's been very consistent at the Touring Pro level, and he gave up a couple of big scores last summer. Palermo has the lowest total on two bulls and he could use a big score here.
Joao Ricardo Vieira on 730 Air Bender:
Vieira could get back in this with one good score, and he could get one here. Air Bender can go to left or to the right, and he can go both ways, but he is far nicer to left-handed riders.  He has been ridden seven times in his career, six of those by left-handed guys.
J.W. Harris on 92 Lil' Gremlin:
Harris is bound to be banged up after last night's wreck, but if he's in good enough shape to go today, he'll probably get to post a second score. He has ridden this bull before – in Nashville last August. A decent ride will get him to the short round here.
Nathan Schaper on 6Y Goin' Fast:
Matt Triplett was 88 points on this bull in Nashville last year, and he was outstanding there. He wasn't quite as good at the World Finals. If he has his better trip here, Schaper should get along with him. Schaper picked up a score last night, but it wasn't a high one. This bull could give him the big one he needs.
Ryan Dirteater on 954 Machinery Auctioneers Lil Joe:
These two met in St. Louis, Missouri, last season, and Dirteater came out on top with 87 points and a round win. J.B. Mauney won a round on Joe with 89 points just last week in Chicago. Dirteater needs any kind of score to punch his ticket to the short round, and this bull will put him in the round money if he can stay on.
© 2016 PBR Inc. All rights reserved.