The Morning Line: Phoenix, Day 1
By: Slade Long
March 05, 2016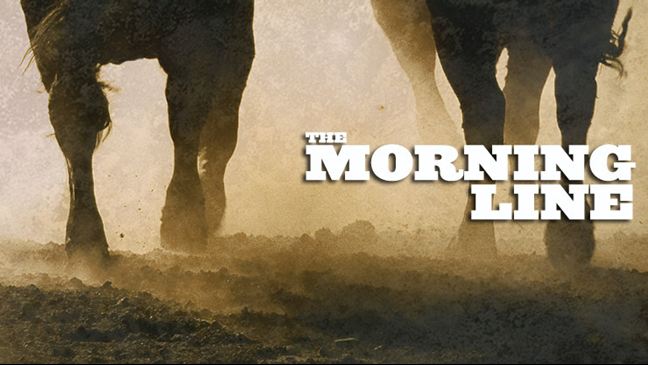 Morning Line – Phoenix Round 1
The average riding percentage at the Built Ford Tough Series level is around 38% over the past 16 years. For the past two weeks, the riders have managed under 30%. That really should change here at the Ak-Chin Invitational in Phoenix. There are a lot of rideable bulls in the draw, particularly in the opening round, bulls that struggle against every rider at this level and not just the top tier guys.
Mike Lee on 868 After Party:
This matchup features the two of the most grizzled veterans on tour. Lee has more than a thousand outs at the Built Ford Tough Series level, and over 1,600 in his career. After Party is closing in on 100 outs in his career, and this will be his 70th BFTS out. They've met three times previously – once in 2012 and twice in 2014. Lee won the first two matches, but After Party got the best of him at RFD-TV's THE AMERICAN in 2014. They are both nearing the end of their careers now, but Lee probably has the edge here because it appears After Party may have mellowed more with age than Lee has.
Cooper Davis on 2-1 Mortimer:
Davis scored 88.25 points on this bull in Anaheim earlier this season, but this bull is no pushover for right handed riders despite going to the right himself. Davis is the only righty who's heard the whistle on him. Davis probably isn't entirely happy with how his season is going so far, but he hasn't caught many breaks in the draw. He's been tested in just about every round he's been in and he'll be tested here too.
Wallace de Oliveira on 911 Hy Test:
Like Mortimer, this is a quality bull that is rideable, but not easy. He goes to the left, and he's been pretty effective against right handed riders. Oliveira should be a slight underdog in this match because he's a righty, but this is an honest bull, and Oliveira could pull off the upset here.
Robson Palermo on 96 Redneck:
This is one of the least difficult bulls going in the PBR today, which is a nice way of saying most guys here can handle him. The problem with bulls that are relatively easy to ride is that they often don't deliver the highest scores, but this one does let guys look good on him, and few riders can dress a bull up better than Palermo.
Lachlan Richardson on 029 Back Jackin':
This is a bull that's been giving up a lot of scores lately, and he's got a rider who has been taking a lot of scores for himself. Richardson's riding has improved this season to the point where one more qualified ride will match his total from last year. Back Jackin' is a good fit for right handed riders, and he could help Richardson continue his winning ways here.
Silvano Alves on BB88 Woody:
Alves has not looked like a three-time World Champion this season, but the sky isn't falling just yet. If he doesn't get a score here, there will be cause for legitimate concern, however. Woody is a rock solid veteran bull who fits a lot of riders, and he likes to go to the right. Alves has ridden him before with success. In 2012 I'd have given this bull a less than 5% chance of throwing Alves off, and given everything we know about them both, Woody is a huge underdog here. If Alves runs into trouble here he's officially having problems.
Eduardo Aparecido on 113Y Reaganator:
This bull doesn't have much history, but we've seen him enough to understand that he's not likely to win this match. Whatever Alves has lost this year, Aparecido seems to have gained. He's been riding on the level normally reserved for Alves and Fabiano Vieira. This bull has been pretty decent at the BFTS level before, but he won't present much of a challenge for Aparecido.
Stormy Wing on 93Y Hitchhiker:
This is another bull with scant history, but his style should suit Wing. He goes to the left, and he puts a lot of effort into each jump. This makes him a good fit for an aggressive rider, and Wing has one of the more aggressive styles on tour. He should come away with a score here easily.
Joao Ricardo Vieira on 885 Soldier's Pride:
This is a big time matchup. Vieira is Mr. Consistency this season, riding over 60% of his bulls so far. He has nineteen qualified rides on the season, four more than his nearest competitors. Soldier's Pride goes to the left, and he's a cut above some of the other bulls in the round. He can move forward a little, which adds to his difficulty, and he can have a little extra spark that most of the bulls here lack. This could add up to a round win if they both have a good day.
Fabiano Vieira on 30 Springer Mountain:
This is a bull that threw off Kaique Pacheco in Allentown, Pennsylvania, last fall but since then he's given up rides to Tanner Byrne and Gage Gay. Gay rode him in Anaheim in January, and Byrne rode him the following week in Sacramento – both for 86 point scores. He went to the left with Byrne, and he wasn't even close to being enough bull to throw Vieira off here. This should be an easy win for Vieira, but it may be hard for this bull to stand out in this round where there are a lot of bulls just like him.
Douglas Duncan on 24-0 Wilbur:
Wilbur has been ridden three times in seven outs at the Built Ford Tough Series level, but that is a little misleading. He should have been ridden nearly every time. He has a little bit of speed, but his dead even timing and easy style makes him an underdog against every rider on tour. He's the kind of bull that every high level rider handles well. Duncan's biggest problem will be that he's as banged up, and he's a hangnail away from not being able to compete at all. He should get along well here though.
Follow Slade Long on Twitter @Probullstats
© 2016 PBR Inc. All rights reserved.