The Morning Line: Phoenix, Day 2
By: Slade Long
March 06, 2016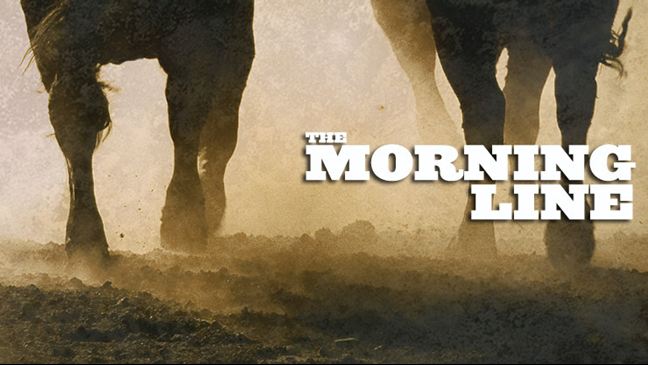 Morning Line – Phoenix Round 2
The 13 rides in Round 1 means that plenty of riders have a chance to go two for two, but several riders will reach the short round on one.
Ben Jones on 078 Grandpa Joe:
If it seems like I write about Grandpa Joe every week, it's because he's a busy bull and one of the best to have in a long round. He's got great timing and he's showy enough to be 87 points or more on, the kind of bull you can get points on just about every time. Ben was second in last night's round, and he could repeat that here and lead this event going into the short round.
Guilherme Marchi on 06 Swashbuckler:
We saw Joao Ricardo Vieira ride this bull in Anaheim for 87.5 points. He went to the right with Vieira, which is Marchi's wheelhouse. Swashbuckler has good up and down movement, and he looks strong without being overly difficult. He really fits Marchi in more ways than one making him a huge favorite here.
Ryan Dirteater on 83 Cowboy Up:
This is a good draw for Dirteater. Cowboy up is a wild and western kind of bull. He can be a little unpredictable at times, but mostly he turns back to the right out of a right hand delivery chute. Once he goes into a spin he really stretches out and gets long, giving him a lot of whip to the outside. This is a bull that gives a lot of effort, and Dirteater will have to bring some of his own to get a score.
Wallace Vieira de Oliveira on 1100 Milky Jones:
Oliveira's career riding percentage in the U.S. is 32%. This season at the Built Ford Tough Series he's at 46%, a career year to say the least. In any given round, quite a few riders misfire on a bull they could have ridden. Oliveira has had success this year by making the most of every bull that's within his capabilities. He's hit the ground some, but he's not shooting himself in the foot. He's getting on scores on every bull he should ride. This particular bull may be in the tougher category for him. He was outstanding in the Iron Cowboy, and made Silvano Alves look like he'd never been on a bull before. So, Oliveira will have a tough test here, but don't count him out.
Eduardo Aparecido on 55 Throwin' Salt.
Aparecido is riding really well right now, and he's got a lesser known bull today. Throwin Salt carried Kasey Hayes to an 87.25 point score in Chicago. Since then he's thrown off Kaique Pacheco and Rubens Barbosa in New York. He fouled Ben Jones in St. Louis and didn't get another chance to go there. Aparecido will be arguably the best rider he's faced so far, especially the way he's been riding.
Fabiano Vieira on 912 Flip Out:
Vieira was a big favorite in his match last night, and ended up tied for second in the round. He is a heavy favorite again today. Flip Out goes to the left, and he's a quality bull, but his style should fit Vieira very well.
Rubens Barbosa on L10 Like a Boss:
This bull has just three outs in his career and he's been ridden twice. He's usually out of a left hand delivery, and he will spin to the left, but he's just as likely to spin to the right, or even both ways. He's got a heavy style, and he's a really solid bull. Even though guys are 2 for 3 on him this year, Barbosa may not have the advantage here. Barbosa likes to ride back on the end of his arm similar to the way Renato Nunes rode and will make big sweeping moves, sometimes too big a move, that can cost him on a strong bull.
Robson Palermo on 3028 Stunting Like My Daddy:
This may be the marquee matchup of round. Palermo is certainly one of the best riders here, and this bull is a real handful. He's got 27 outs at the BFTS level, and 50 overall, and he's never been ridden by a left-handed rider, going 17-0 against them. This is a smaller bull with a lot of effort and a lot of speed, and Palermo will have his hands full. If he can rise to the occasion, this is a matchup that could produce a 90 point ride.
Nathan Schaper on 136 Uncle Tink:
This is an honest bull, and he's a great draw for left handed Schaper, but Uncle Tink is kind of a litmus test bull. He has a straightforward rideable style, but he's talented enough to win most of the time anyway. He only allows the better riders he faces get a score, and only 40% of them at that. Schaper has had him before, and bucked off, but he should be the favorite here if he does his part.
Mason Lowe on -24X Butcher's Nightmare:
For a time it looked like this bull might turn out to be a big money maker for right handed riders, but over the past year he's been the tax man instead. He hasn't allowed a qualified ride since March of last year. He likes to spin to the right, but he can mix things up as well. He can reverse the spin, take a step forward here and there, and break his rhythm just enough to get riders on the ground. Lowe could pick up a good score here, but he can't go to sleep on this bull.
Follow Slade Long on Twitter @Probullstats
© 2016 PBR Inc. All rights reserved.