The "Outdoor Market at the Rodeo" to be Held at the Salinas Sports Complex
City Approves a Six-Month Trial Period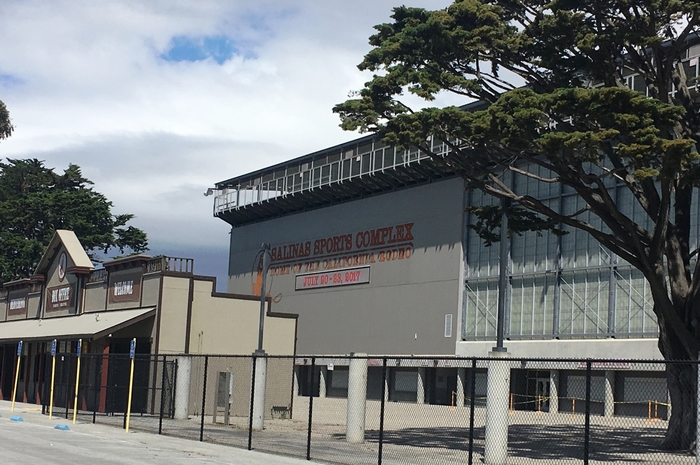 SALINAS, CA, April 12, 2017 – Weekly outdoor markets will be held at the Salinas Sports Complex beginning in April. The markets will be produced by El Mercado Popular, Inc. and held on the Midway area at the Salinas Sports Complex. The "Outdoor Market at the Rodeo" will take place each Wednesday from 4pm to 8pm starting April 26th and continuing through October, excluding Big Week and other events previously planned by the California Rodeo Association. Markets will include various vendors selling specialty foods, merchandise, fresh produce as well as having music and entertainment. Entrance to the market will be $3 for adults, free for children 12 and under and parking at the Salinas Sports Complex will be free.
Jim Slaten, General Manager of the Salinas Sports Complex, says he's "excited to bring a positive event for community members to attend" and recognizes the potential for small business to grow with the start of the outdoor markets. The Salinas Sports Complex is managed and operated by the California Rodeo Association where one of the largest costs is annual facility maintenance. "Renting the facility for events will help to pay those maintenance costs and allows the California Rodeo Association to give more back to the community" said Slaten. He also added that "the Rodeo and Professional Bull Riding held each July have an economic impact of over $10 million dollars and hosting recurring events throughout the year helps to add to that number."
Interested vendors are encouraged to contact El Mercado Popular for more information by calling 831-235-1856 or emailing Rodeomarket2017@gmail.com.
Find more information on all events held at the Salinas Sports Complex at www.salinassportscomplex.com or 'like' on Facebook at www.facebook.com/Salinas.Sports.Complex.
About El Mercado Popular, Inc.
El Mercado Popular Inc. has been operating several successful Farmer's and Flea Markets in several communities including Santa Clara, Monterey and Santa Cruz County. The Farmer's and Flea Market combination is not just a farmer's market or a flea market, it is a community event that brings our local farmers, food vendors, non-profits and used/new item vendors together. By combining these vendors, we provide our community with a place to gather with family and friends where they can shop for fresh fruit and vegetables, eat fresh and deliciously prepared food, get useful information and services from community organizations, find used treasures, and enjoy live music and entertainment with activities for the entire family.
About California Rodeo Salinas
The 107th California Rodeo Salinas will take place July 20th-23rd, 2017. The California Rodeo Association is a non-profit organization that strives to preserve and promote the traditions of the California Rodeo Salinas and the West. We support the community and other non-profit organizations through the staging of the annual California Rodeo Salinas and other year round operations of the Salinas Sports Complex. Through donation of our facility, vending and fundraising opportunities during Rodeo and other events, the California Rodeo Association returns over $300,000 annually to local non-profits. For more information about the California Rodeo Salinas, log on to www.CARodeo.com or call the California Rodeo Office at 831-775.3100. -'Like' the California Rodeo on Facebook at www.facebook.com/CARodeoSalinas or follow us on -twitter @CaliforniaRodeo for updates, photos and more.