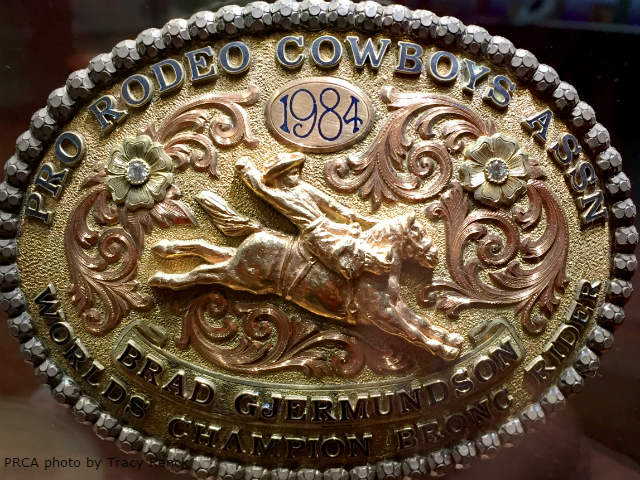 Brad Gjermundson was named PRCA saddle bronc riding Rookie of the Year in 1980. He went on to win world titles in 1981 and 1983-85. He was inducted into the ProRodeo Hall of Fame in 1995.
"After I won my first world championship, I continued to set that as my goal every year," said Gjermundson, who was born March 25, 1959, in Richardson, N.D.
Gjermundson qualified for the NFR in 1981-85, 1987-88, and 1994.
Courtesy of PRCA