Time Capsule Tuesday: Six-Time World Champion Bulldogger Homer Pettigrew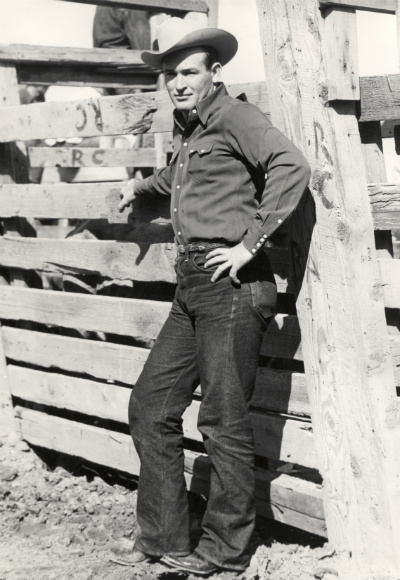 More than 70 years since his hot-streak, bulldogger Homer Pettigrew still tops the list with six bulldogging world championships, all earned in a nine-year span from 1940-48. That incredible run included four consecutive steer wrestling titles (1942-45), and an all-around championship in 1941. He was also reserve world champ in 1947, '49 and '50, and the calf roping reserve champ in 1949.
A terrific athlete at 5-foot-11 and 185 pounds, "Petty," as his friends called him, possessed superb timing and instincts. Born on Christmas Day in 1915 in Grady, N.M., Pettigrew lived in that area throughout his life. He was from a rodeo family, although his brother, Kit, told the ProRodeo Sports News in 1997, "We all rodeoed. We just weren't the cowboys that Homer was."
One of his favorite horses was a streak-faced mare named Sadie, who was a moneymaker for him in both of his events. Pettigrew's love for Sadie, and horses in general, was exemplified on a night he was driving in a sleet storm and stopped at a small motel. He couldn't find shelter for Sadie, so he quietly led her into his motel room, tied her to the bedpost, and went to sleep. The motel owner wasn't happy the next morning.
Pettigrew never officially retired. His reply to a 1960 questionnaire from the Rodeo Sports News prompted this reply: "Haven't quit. Just resting." After Pettigrew stopped competing in rodeo, he bred, trained and raced quarter horses, nearly until his death.
Pettigrew's four consecutive world titles came while World War II was being fought, but that's not how he wanted it. The gritty cowboy tried to enlist in the armed forces seven times, and was turned down seven times, due to a "bad tail bone," he told the ProRodeo Sports News in a July 9, 1997, story. Three days later, Pettigrew died at the age of 81. He'd been inducted into the ProRodeo Hall of Fame with the inaugural class in 1979.
Courtesy of PRCA