By: Heather Croze
October 19, 2016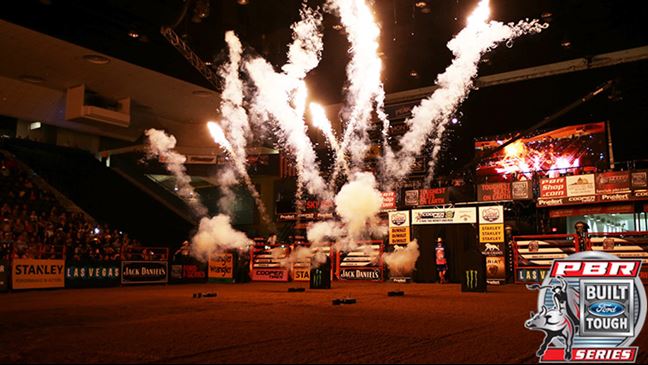 TUCSON, Ariz. – This week the last regular-season 2016 Built Ford Tough Series event will take place in Tucson, Arizona, and it might be the most important event of the year. The Top-35 bull riders in the world will be lobbying to earn those final points before heading up the road to Las Vegas for the Built Ford Tough World Finals at the new T-Mobile Arena in just two weeks. The Cooper Tires Take the Money and Ride presented by the Ak-Chin Indian Community, will take place at the Tucson Convention Center on Saturday, Oct. 22 at 7 p.m. PT and Sunday, Oct. 23 at 2:50 p.m. PT.
TIGHT TITLE RACE – In one of the tightest races heading into a PBR World Finals the World Championship is still very much up for grabs. Currently the Top-3 are separated by 520 points, the Top-5 are separated by 1,854 and the Top-10 is separated by 2,543 points. Cooper Davis, the current world standings leader, is only 167 points ahead of 2015 Rookie of the Year Kaique Pacheco.
WINNERS ALWAYS WIN– There have been 16 different event winners through 25 events already this season. Six athletes — Fabiano Vieira, Shane Proctor, Tanner Byrne, Cooper Davis, Kaique Pacheco and Ryan Dirteater — have won multiple events, with Dirteater, Pacheco and Davis leading the way winning three BFTS events each this season. Cooper Davis won his third event of the season last week in San Jose.
FORMAT – In Tucson, the riders will face one bull each in Round 1 and Round 2. Immediately following Round 2 on Sunday, the riders' individual scores will be totaled and the Top 15 will advance to the Built Ford Tough Championship Round for one more ride and a chance at the $30,000 event title.

POSSIBLE POINTS – There are 700 possible points available this weekend in Tucson, as the winner of the event will receive 400 points and each of the three round wins is worth 100 points.
TELEVISION BROADCAST – This week CBS Sports Network will air Round 2 and the Built Ford Tough Championship Round on Sunday, Oct, 23 at 6:00 PM ET, please check your local listings.
PBR LIVE will also stream the entire event in real time starting on Saturday at 9:30 p.m. ET and Sunday at 5:20 p.m. ET. PBR LIVE is available at no charge to all fans and media. Visit www.pbrlive.com to view. Fans can also watch all of the action live via the PBR LIVE app, available for download now on Google Play and iTunes.
PROVIDING PROTECTION – The Dickies® Bullfighters this weekend are Jesse Byrne of Okotoks, Alberta; Shorty Gorham of Cotulla, Texas; and Frank Newsom of Paoli, Oklahoma.
© 2016 PBR Inc. All rights reserved.
2