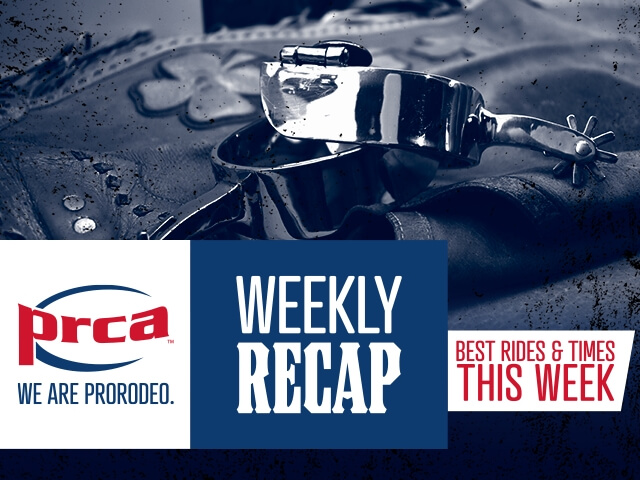 The opening week of the 2019 season kicked off with a bang that was worth nearly $1 million and featured some high scores and fast times largely courtesy of the first three RAM circuit finals rodeos.
Cowboys brought their best to the first 10 rodeos of the 2019 regular season worth a collective $938,200 Oct. 1-7, which established a solid foundation for many PRCA cowboys to build on for the new season.
The fastest times and highest scores might not always make the record book, but they make a lasting memory for fans and competitors. With about 650 PRCA competitions across the Western Hemisphere each year, there are plenty of opportunities to make a memorable ride.
Although the prize money differs from one competition to the next, the judging remains consistent across the board.
In addition to the fame that comes with winning the most prize money, each ride was a chance to be the best of the week. Here's a look at the highest scores and fastest times for each event during that period.
Two bareback riders nailed 87-point rides at two of the RAM circuit finals rodeos Oct. 7. Ty Breuer made his ride on Sutton Rodeos' Time Rental at the RAM Badlands Circuit Finals Rodeo in Minot, S.D., and Clayton Biglow made his ride on Bridwell Pro Rodeos' Scarlet Lady at the RAM California Circuit Finals Rodeo in Lancaster, Calif.
Two steer wrestlers made 3.4-second runs this week. Clayton Hass made his run at the Waller County Fair & Rodeo in Hempstead, Texas, Oct. 5. A day later, Brent Sutton made a 3.4-second run at the RAM Badlands Circuit Finals Rodeo.
Team ropers Dustin Egusquiza and Kory Koontz made a 4.2-second run at the Fort Bend County Fair & Rodeo in Rosenberg, Texas, Oct. 7.
Saddle bronc rider Ty Manke made an 89.5-point ride on Sutton Rodeos' South Point at the RAM Badlands Circuit Finals Rodeo, Oct. 6.
Tie-down roper Landon McClaugherty made a 7.2-second run in Hempstead on Oct. 6.
Steer roper Trevor Brazile made a 9.3-second run in Hempstead, Oct. 6.
Barrel racer Jessica Routier made a 13.53-second run at the RAM Badlands Circuit Finals Rodeo, Oct. 7.
Bull rider Lon Danley made an 88.5-point ride on Salt River Rodeo's Big Jake at the RAM Turquoise Circuit Finals Rodeo in Prescott Valley, Ariz., Oct. 6.
Courtesy of PRCA