Western Sports Foundation Launches with Full Wellness Program to Help Athletes
By: Andrew Giangola
March 12, 2018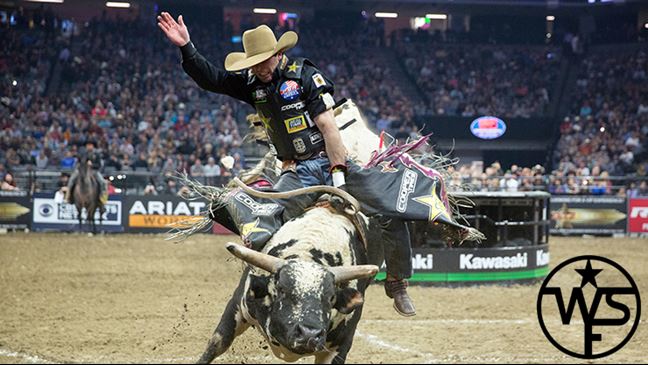 Formerly the Rider Relief Fund, New Organization to Offer Free New Services and Benefits to Western Sports Athletes
Pueblo, CO (March 12, 2018) – Rider Relief Fund, a nonprofit organization founded to provide financial support to injured bull riders and bull fighters, has announced a significant expansion and rebranding as the Western Sports Foundation (WSF). The new nonprofit organization is structured to provide comprehensive wellness support and expanded benefits to all western sports athletes.
WSF, the first program to provide a full range of resources and services for life beyond a career in western sports, is based on five areas of Wellness: Mental, Physical, Life Skills, Financial, and Education & Career Planning.  Athletes will have access to a host of new resources in these areas, including neurological services, brain trauma education, access to counseling and special programs and assistance in preparing for their future beyond the sport.
"Over the past 20 years, Rider Relief Fund has laid the foundation by helping athletes bear the financial burden of competition-related injuries," said Jake West, Executive Director, WSF. "As western sports have grown, we need to offer more services for the athletes. Western Sports Foundation will continue to provide financial assistance to injured athletes while significantly expanding to total wellness."
"Rider health and safety have been, are, and will always be paramount to PBR," said Sean Gleason, CEO, Professional Bull Riders (PBR), which is the driving force and a significant financial contributor to the WSF. "Using our network of experts and partners, we are proud to help launch this pioneering program in western sports. At no cost to them, our athletes will have access to experts and resources to help with healthcare, life skills and preparing for the future."
In addition to PBR's multi-million dollar contribution over the next five years, which will ensure service coverage for its members, WSF will solicit other sports organizations and engage in additional fund-raising activities to ensure full services covering participants in rodeo and other western sports.
The WSF will continue to offer the Rider Relief Fund's traditional financial support to all injured western sports athletes. The new services will be initially offered to PBR athletes. There is no premium or deductible for the programs provided. With additional support and funding, these services will be available to all western sports athletes.
The services provided by Western Sports Foundation include:
Neurological Services, Brain Injuries and Concussions
Consulting neurologist to advance the discussion regarding concussions, prevention, treatment, counseling and education as it relates to bull riding and western sports.
Network of consultative neurological professionals available to athletes.
Education and collateral materials to inform athletes of the symptoms, effects, treatment and other information with respect to concussions and brain injuries.
Mental Health and Wellness Services
Individual counseling services for both post-concussive and life challenges
Suicide awareness, crisis counseling and hotline services
Relationship counseling for bull riders and other western sports athletes and spouses
Drug and alcohol dependency support
Financial, Life Skills, and Career and Education Services
Network of financial professionals to help with money management, insurance, real estate, long-range planning, and post retirement (post professional athletic career) planning
Education assistance programs including scholarships
Career guidance and planning services (post professional athletic career)
Gym Membership
WSF offers athletes free gym membership to over 400 24 Hour Fitness locations across the U.S., paramount in their day-to-day exercise regimen and maintaining rehabilitation following injury.
Traditional Rider Relief Fund Services
Financial assistance post injury or in time of need
Onsite event representatives to assist post injury and in other crisis situations (at premier tour and ultimately extending to developmental league tours)
About Western Sports Foundation (WSF)
Western Sports Foundation is a non-profit organization dedicated to enhancing the overall success of western sports athletes by advancing their health and well-being. WSF pursues its mission by providing medical, life counseling and financial resources to meet immediate needs and prepare for life beyond competition. To learn more and support of WSF's mission, visit www.westernsportsfoundation.org