World Champion Costa Out for Season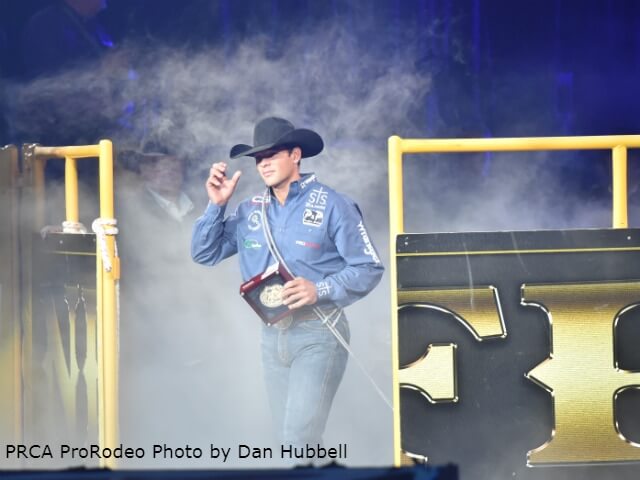 COLORADO SPRINGS, Colo. – Reigning PRCA Tie-Down Roping World Champion Marcos Costa will not have a repeat performance in 2018.
Costa had surgery on his right knee April 26 and is expected to be sidelined for up to seven months.
"I was hurt for two years and I decided to stop and get this taken care of now, so I can come back next year," said Costa, 27. "I tore my ACL and the medial and lateral meniscus, and I also had scar tissue. I was going to have to stop sometime and have this surgery and I decided to stop this year and have it done."
This was the fifth time Costa has had right knee surgery since 2011.
A year ago, Costa made history becoming the first native Brazilian to win a tie-down roping world title. Costa reached the top of the PRCA podium by earning $317,421. He also won the average at the 2017 Wrangler NFR with an 81.3-second time on 10 head.
Costa is from Iretama, a ranching and farming community of 11,000 in the southern state of Paraná in Brazil.
"In 2016, I finished second (in the world) and I wanted to win so bad. God gave me a chance to win in 2017 and I decided now I needed to take care of my knee," Costa said. "I'm doing my rehab in Decatur, Texas, twice a day at Fit-N-Wise (Rehabilitation and Performance Center) and those guys will get me ready for 2018, God-willing. This is going to be a slow process and it is going to take a lot of patience and a lot of work."
Costa was sixth in the May 14 RAM PRCA World Standings with $41,795.
Courtesy of PRCA