Wrangler Bull Riders Canada Finals III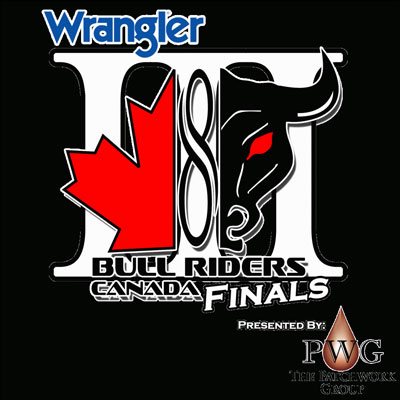 LLOYDMINSTER, Saskatchewan — With $20,000 in added prize money up for grabs and the $5,000 Fox Drilling Grudge Match, this weekend's Wrangler Bull Riders Canada Finals III presented by The Patchwork Group is one of the highest paying bull riding events in our nation.
30 bull riders have qualified from every province stretching from British Columbia to Ontario along with international competitors from New Zealand, Australia and Mexico.
Each rider competes both Friday and Saturday evening starting at 7:00pm in the first two rounds of competition. On Friday, the top five bull riders in the standings compete in the Fox Drilling Grudge Match. A qualified ride from a bull rider means $1,000 in their pocket. If the bull wins, the contractor takes home the prize.
The top eight bull riders from the first two rounds qualify for the Championship Round where the aggregate winner takes home the finals champion buckle. The BRC National Championship is awarded to the man who earns the most points between the season and finals combined.
A bull rider winning everything this weekend could head home with over $10,000 depending on potential ground money and the grudge match.
Tickets are available through the Lloydminster Exhibition HERE.
---
Bull Riders Canada Inc. Announces Year-End Awards and Finalists
CALGARY, Alberta — Bull Riders Canada Inc. is pleased to announce the following details as voted by the Contestant Members:
Bullfighters: Greg Loring Jr., Daryl Thiessen, Monty Phillips
Judges: Boyd Patton, Marty Ward
Top five bulls to be featured in Fox Drilling Grudge Match:
0819 Minion Stuart – Skori Bucking Bulls
817 Livin' After Midnight – Thompson Rodeo
1954 Rollin' Coal – Skori Bucking Bulls
X-223 Pitt Bull – X6 Ranch Bucking Cattle
99 Billy The Kid – Stevens Bucking Bulls
Bull of the Year: 0819 Minion Stuart – Skori Bucking Bulls
Event of the Year: Magrath, AB – Celebration for the Two Bit Nation #2 (Voted on by all members)