Wrangler Cowboys and Cowgirls Continue To Visit Troops on Memorial Day
American300 Public Affairs
Undisclosed Middle East – For the 6th straight year, World Champion Cowboy Kaycee Feild along with other Wrangler Cowboys and Cowgirls are saluting and honoring the service and sacrifices of our Troops throughout the Memorial Day week.
"I'm so pumped to be returning to an area of operations that we haven't been in since 2010," says Kaycee Feild, 4x World Champion Bareback Riding Cowboy, "I'm the lucky Cowboy who gets to represent the entire cowboy community in saying thank you each year, it's a tremendous honor." he added.
Over the years the tour has visited: Kuwait, Iraq, U.A.E., Qatar, Oman, Kyrgyzstan, Afghanistan, Pacific Commands and Washington and Alaska. This year's tour locations are undisclosed.
Making it all happen are the dedicated members of the Department of Defense's Armed Forces Entertainment office who have worked to ensure that the tour is a priority engagement for Troops serving in remote areas of operation on Memorial Day each year. "There aren't that many signature tours which are sustained from year to year," says Robi Powers, founder of American300.org the nonprofit that works directly with the DoD on a monthly basis year-round producing resiliency minded tours, adding: "It's a great reflection on Kaycee and the others along with the entire western lifestyle community, that this tour has been a priority for the DoD over the years."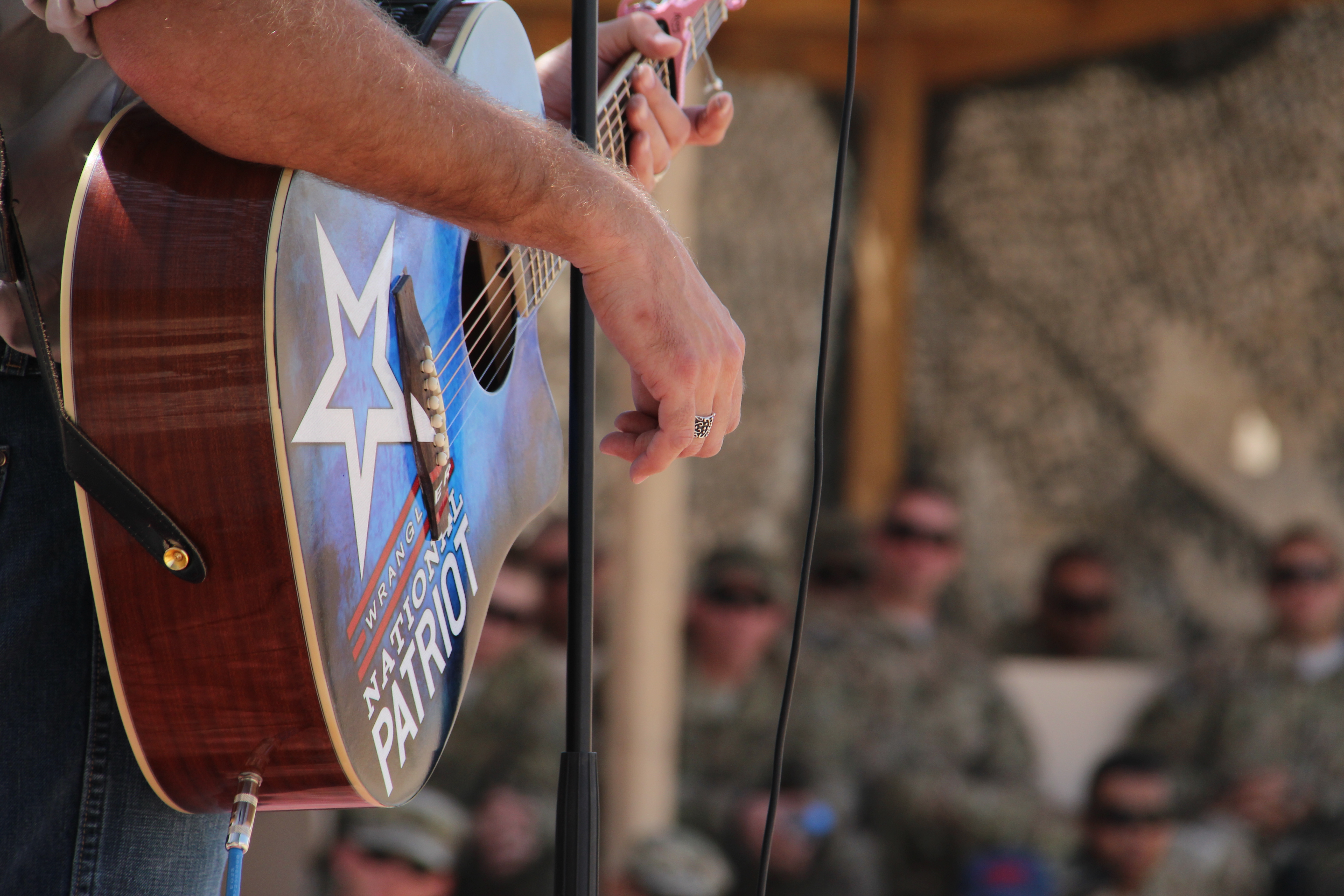 Focused on saluting service during the hollowed Memorial Day week is an awesome responsibility for Wrangler National Patriot Tour team veterans: Kaycee Feild, Maegan Ridley, Jeff Chadwick, Lucas Hoge and new this year, Brittney Truman and Thomas Becker III. "These Cowboys and Cowgirls along with Nashville singers are the perfect group for our Troops on Memorial Day week," says John Bates, a 3x Wounded Warrior who retired as a Colonel from the USMC several years ago. Bates, serves as a co-host for the tour each year along with Army veteran Powers.
With a motto of 'Because We're All Family' and ample doses of Americana this year's Armed Forces Entertainment Wrangler National Patriot Tour is certain to be genuine in it's focus on saluting and honoring our Troops Duty and Sacrifice, something that is much appreciated by our Service Members during the last week of May each year.
For more on American300 Tours visit: www.American300.org
To learn more about the DoD Armed Forces Entertainment: www.ArmedForcesEntertainment.com
American300 is a 501c3 all volunteer nonprofit dedicated to supporting the Department of Defense. No federal endorsement of sponsors or nonprofit is ever intended or implied. American300 operates on financial support from the DoD and DoS along with private donor contributions – American300.org