Wrangler® Expands Innovative Technology Offering with Moisture-Wicking Denim
New Wrangler Premium Performance Cool Vantage™ Jeans Keep Men Cool, Dry, Comfortable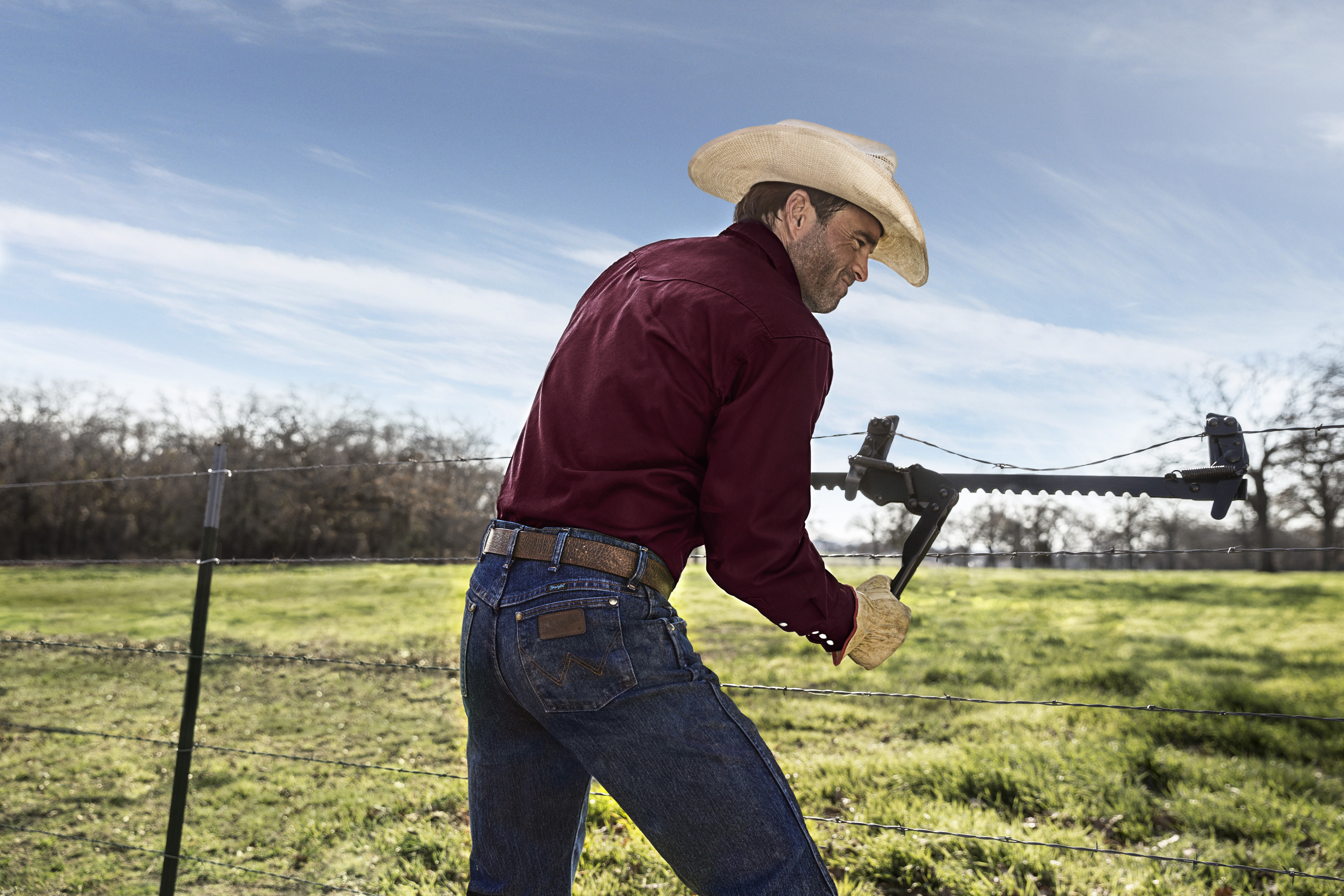 GREENSBORO, N.C. – The iconic American denim brand Wrangler® announced today the launch of the Wrangler Premium Performance Cool Vantage™ jean, a new addition to its apparel incorporating exclusive technology innovations for performance, comfort and durability. Wrangler designed Cool Vantage jeans with sweat-control technology that wicks five-times faster to keep the wearer cool and dry by pulling moisture to the outside of the denim. The denim, which is developed to last two times longer, has cooling benefits woven into the fabric that won't wash out over time.
"Over the past several years, there's been an enormous amount of energy and focus devoted to ensuring Wrangler is incorporating cutting-edge technology into apparel so we can meet the needs and desires of our consumers – a group of men that require their jeans put in a hard day's work, too," said Allen Montgomery, vice president/general manager, Wrangler Specialty Apparel. "As a result, with Cool Vantage we're filling a void in the marketplace for a jean that keeps them cool, dry and comfortable."
As part of its commitment to provide solution-oriented innovation in its apparel, Wrangler conducted years of extensive consumer research through focus groups, fit observations and wear testing. Through the evolution of the Premium Performance apparel line including the Advanced Comfort jean debut in 2013 and now the Cool Vantage jean, Wrangler meets the identified demand for a comfortable and durable jean. Offered in regular and slim fits, Cool Vantage jeans are available for sale on Wrangler.com and will hit specialty store shelves early June.
To watch the Cool Vantage innovative moisture-wicking technology at work, view this video demonstration. To get involved in the Cool Vantage conversation online, use #NeverLoseYourCool. For more information about the Cool Vantage jean and the entire collection of Wrangler products, visit Wrangler.com. For more news from the Wrangler brand, visit WranglerNetwork.com, Facebook.com/WranglerWestern, Twitter.com/WranglerWestern, Pinterest.com/WranglerWestern, Instagram.com/WranglerWestern, and Youtube.com/WranglerJeans.