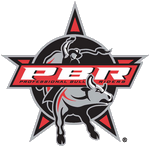 PBR COVERAGE ON THE WRANGLER NETWORK.
The rules are simple. Place a wiry 150-pound cowboy on the back of a hulking, snorting temperamental 2,000 pound bull and see if he can ride the beast for an eternal eight seconds...with one hand strapped to the bull's massive backside.
Headquartered in Colo., the Professional Bull Riders, Inc. was created in 1992 when a group of 20 visionary bull riders broke away from the traditional rodeo scene seeking mainstream attention for the sport of professional bull riding.
Keep up with the latest news and see video features and highlights from PBR action across the country here on the Wrangler Network. Learn more about the PBR at
PBR.com.
Most Popular
WRANGLER NETWORK BLOG – PBR
By: Justin Felisko June 16, 2018 BISMARCK, N.D. – Reigning World Champion Jess Lockwood has yet to step foot inside his recently purchased ranch, but he has plans of making sure he has a trophy room for all of the belt...

By: Justin Felisko June 16, 2018 BISMARCK, N.D. – Keyshawn Whitehorse came sprinting into the Bismarck Event Center on Friday night in a mad rush. Whitehorse had only arrived in Bismarck about an hour before the event...

By: Justin Felisko June 16, 2018 BISMARCK, N.D. – Matt Triplett watched on intently as Chad Berger's $100,000 Match of Champions got underway on Friday night. Triplett was on the back of the bucking chutes helping...
MORE PBR BLOG POSTS »