Home of the Western Lifestyle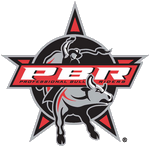 PBR COVERAGE ON THE WRANGLER NETWORK.
The rules are simple. Place a wiry 150-pound cowboy on the back of a hulking, snorting temperamental 2,000 pound bull and see if he can ride the beast for an eternal eight seconds...with one hand strapped to the bull's massive backside.
Headquartered in Colo., the Professional Bull Riders, Inc. was created in 1992 when a group of 20 visionary bull riders broke away from the traditional rodeo scene seeking mainstream attention for the sport of professional bull riding.
Keep up with the latest news and see video features and highlights from PBR action across the country here on the Wrangler Network. Learn more about the PBR at
PBR.com.
Most Popular
WRANGLER NETWORK BLOG – PBR
By: Justin Felisko April 27, 2017 PUEBLO, Colo. – Kurt Shephard had made his way back to the Built Ford Tough Series locker room inside Chesapeake Energy Arena on Jan. 22 and put away his riding gear. Shephard felt a sharp...

By: Justin Felisko April 26, 2017 PUEBLO, Colo. – Stormy Wing's physical reaction inside the Tacoma Dome to winning his second event of 2017 was close-to-identical to his emotional one 10 minutes later. Immediately after...

By: Justin Felisko April 25, 2017 PUEBLO, Colo. – Shane Proctor woke up on Saturday morning in Tacoma, Washington, and couldn't help but recall his 91.25-point ride on two-time World Champion Bull Bones in 2010. Prior to...
MORE PBR BLOG POSTS »