Home of the Western Lifestyle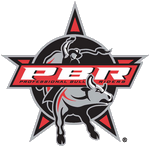 PBR COVERAGE ON THE WRANGLER NETWORK.
The rules are simple. Place a wiry 150-pound cowboy on the back of a hulking, snorting temperamental 2,000 pound bull and see if he can ride the beast for an eternal eight seconds...with one hand strapped to the bull's massive backside.
Headquartered in Colo., the Professional Bull Riders, Inc. was created in 1992 when a group of 20 visionary bull riders broke away from the traditional rodeo scene seeking mainstream attention for the sport of professional bull riding.
Keep up with the latest news and see video features and highlights from PBR action across the country here on the Wrangler Network. Learn more about the PBR at
PBR.com.
Most Popular
WRANGLER NETWORK BLOG – PBR
By: Justin Felisko December 12, 2017 COLORADO SPRINGS, Colo. – Two-time World Champion and 2016 Olympic champion wrestler Kyle Snyder nearly jumped out of his front row seat inside a classroom Tuesday morning at the U.S....

By: Ted Stovin December 12, 2017 LAS VEGAS – Cole Melancon is the standout so far when it comes to the five rookie bull riders competing at the 59th Wrangler National Finals Rodeo, presented by POLARIS Ranger, at the...

By: Justin Felisko December 11, 2017 PUEBLO, Colo. – Cooper Davis had a snarl on his face as he packed up his gear bag on the final day of the 2017 season a month ago. For the first time in his career, Davis was left...
MORE PBR BLOG POSTS »