Home of the Western Lifestyle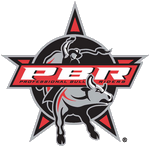 PBR COVERAGE ON THE WRANGLER NETWORK.
The rules are simple. Place a wiry 150-pound cowboy on the back of a hulking, snorting temperamental 2,000 pound bull and see if he can ride the beast for an eternal eight seconds...with one hand strapped to the bull's massive backside.
Headquartered in Colo., the Professional Bull Riders, Inc. was created in 1992 when a group of 20 visionary bull riders broke away from the traditional rodeo scene seeking mainstream attention for the sport of professional bull riding.
Keep up with the latest news and see video features and highlights from PBR action across the country here on the Wrangler Network. Learn more about the PBR at
PBR.com.
Most Popular
WRANGLER NETWORK BLOG – PBR
By: Kacie Albert February 22, 2018 SASKATOON, Saskatchewan – When the PBR hosted the first-ever Global Cup in Edmonton, Alberta, last November, Team Canada had much to prove – and defend – as the host nation. With the...

By: Justin Felisko February 21, 2018 PUEBLO, Colo. – Two-time World Champion Justin McBride took extreme pride when he donned the Team USA coach's jersey at the inaugural PBR Global Cup last November in Edmonton,...

By: Justin Felisko February 21, 2018 PUEBLO, Colo. – The secret is out of the bag with the PBR Majors now in their fourth season of existence. Win New York, Iron Cowboy, Last Cowboy Standing or the Music City Knockout and...
MORE PBR BLOG POSTS »