Home of the Western Lifestyle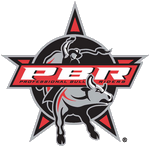 PBR COVERAGE ON THE WRANGLER NETWORK.
The rules are simple. Place a wiry 150-pound cowboy on the back of a hulking, snorting temperamental 2,000 pound bull and see if he can ride the beast for an eternal eight seconds...with one hand strapped to the bull's massive backside.
Headquartered in Colo., the Professional Bull Riders, Inc. was created in 1992 when a group of 20 visionary bull riders broke away from the traditional rodeo scene seeking mainstream attention for the sport of professional bull riding.
Keep up with the latest news and see video features and highlights from PBR action across the country here on the Wrangler Network. Learn more about the PBR at
PBR.com.
Most Popular
WRANGLER NETWORK BLOG – PBR
By: Slade Long March 25, 2017 GLENDALE, Ariz. – Over the past three weeks, we've gone from one extreme to another. In Jacksonville, Florida, the bull power was pretty soft. In Little Rock, Arkansas, and Albuquerque, New...

By: Justin Felisko March 24, 2017 GLENDALE, Ariz. – Cody Nance's face was trembling and his arms were shaking in the moments immediately following his 87.25-point ride on Crossfire last weekend at the Ty Murray...

By: Justin Felisko March 23, 2017 PUEBLO, Colo. – It has been four weeks since Troy Wilkinson touched down in Jacksonville, Florida, following a 23-hour flight from Australia, to make his 2017 Built Ford Tough Series...
MORE PBR BLOG POSTS »