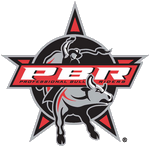 PBR COVERAGE ON THE WRANGLER NETWORK.
The rules are simple. Place a wiry 150-pound cowboy on the back of a hulking, snorting temperamental 2,000 pound bull and see if he can ride the beast for an eternal eight seconds...with one hand strapped to the bull's massive backside.
Headquartered in Colo., the Professional Bull Riders, Inc. was created in 1992 when a group of 20 visionary bull riders broke away from the traditional rodeo scene seeking mainstream attention for the sport of professional bull riding.
Keep up with the latest news and see video features and highlights from PBR action across the country here on the Wrangler Network. Learn more about the PBR at
PBR.com.
Most Popular
WRANGLER NETWORK BLOG – PBR
By: Justin Felisko August 14, 2018 PUEBLO, Colo. – Fabiano Vieira leaned against a wall inside the BOK Center and cleared his throat. "I love songs, the city and its music!" Vieira boasted before dancing...

By: Justin Felisko August 14, 2018 PUEBLO, Colo. – Jose Vitor Leme could feel the energy everywhere he went this past weekend in Tulsa, Oklahoma. He felt it heading up the escalator to the main lobby of the Hyatt Regency...

By: Justin Felisko August 13, 2018 TULSA, Okla. – Kaique Pacheco stood on the back of the bucking chutes inside the BOK Center on Sunday afternoon and looked on as some of his closest opponents in the World Championship...
MORE PBR BLOG POSTS »