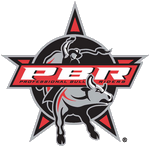 PBR COVERAGE ON THE WRANGLER NETWORK.
The rules are simple. Place a wiry 150-pound cowboy on the back of a hulking, snorting temperamental 2,000 pound bull and see if he can ride the beast for an eternal eight seconds...with one hand strapped to the bull's massive backside.
Headquartered in Colo., the Professional Bull Riders, Inc. was created in 1992 when a group of 20 visionary bull riders broke away from the traditional rodeo scene seeking mainstream attention for the sport of professional bull riding.
Keep up with the latest news and see video features and highlights from PBR action across the country here on the Wrangler Network. Learn more about the PBR at
PBR.com.
Most Popular
WRANGLER NETWORK BLOG – PBR
By: Justin Felisko November 17, 2018 PUEBLO, Colo. – The two richest bull riders in history put into context why they, and three other PBR veteran bull riders, will be packing up their bull ropes and hitting the road one...

By: Justin Felisko November 16, 2018 PUEBLO, Colo. – The rankest bull rider on Championship Sunday at the 2018 PBR World Finals was far from one of the riders receiving all of the attention amidst the pomp and circumstance...

By: Ted Stovin November 16, 2018 CALGARY, Alberta – Two 90-point rides on the premier series. $111,853 in season earnings. No. 17 in the PBR world standings. All of these are new career-highs for Kindersley,...
MORE PBR BLOG POSTS »