Home of the Western Lifestyle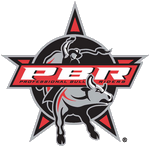 PBR COVERAGE ON THE WRANGLER NETWORK.
The rules are simple. Place a wiry 150-pound cowboy on the back of a hulking, snorting temperamental 2,000 pound bull and see if he can ride the beast for an eternal eight seconds...with one hand strapped to the bull's massive backside.
Headquartered in Colo., the Professional Bull Riders, Inc. was created in 1992 when a group of 20 visionary bull riders broke away from the traditional rodeo scene seeking mainstream attention for the sport of professional bull riding.
Keep up with the latest news and see video features and highlights from PBR action across the country here on the Wrangler Network. Learn more about the PBR at
PBR.com.
Most Popular
WRANGLER NETWORK BLOG – PBR
By: Justin Felisko October 15, 2017 RALEIGH, N.C. – Here are three things we learned from the Frontier Communications Invitational, presented by Cooper Tires, this weekend at PNC Arena. Aparecido slightly extends lead in...

By: Justin Felisko October 15, 2017 RALEIGH, N.C. – On two-time World Champion J.B. Mauney's right hand is one of the most important pieces of jewelry he owns. The gold PBR World Finals ring that he first earned in...

By: Slade Long October 15, 2017 Chase Outlaw on 46 Jungle Can Do: Outlaw split the Round 1 win Saturday night, and he's got a chance to grab a second score on this bull. Jungle Can Do is a fairly new bull with only two...
MORE PBR BLOG POSTS »