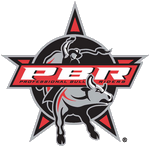 PBR COVERAGE ON THE WRANGLER NETWORK.
The rules are simple. Place a wiry 150-pound cowboy on the back of a hulking, snorting temperamental 2,000 pound bull and see if he can ride the beast for an eternal eight seconds...with one hand strapped to the bull's massive backside.
Headquartered in Colo., the Professional Bull Riders, Inc. was created in 1992 when a group of 20 visionary bull riders broke away from the traditional rodeo scene seeking mainstream attention for the sport of professional bull riding.
Keep up with the latest news and see video features and highlights from PBR action across the country here on the Wrangler Network. Learn more about the PBR at
PBR.com.
Most Popular
WRANGLER NETWORK BLOG – PBR
By: Justin Felisko September 20, 2018 PUEBLO, Colo. – Sean Willingham first purchased his PBR card in 1999, and he would eventually make his premier series, then known as the Built Ford Tough Series, debut in 2003....

By: Darci Miller September 20, 2018 PUEBLO, Colo. – If life is a series of peaks and valleys, then 2018 has been the Grand Canyon for Stormy Wing. Wing finished 2017 the No. 9-ranked bull rider in the world and was a...

By: Kacie Albert September 20, 2018 NEW YORK CITY – With four event wins and eight Top-10 efforts thus far in PBR Canada competition, it comes with little surprise that Jared Parsonage is currently No. 7 in the national...
MORE PBR BLOG POSTS »