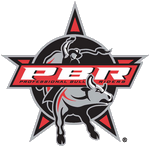 PBR COVERAGE ON THE WRANGLER NETWORK.
The rules are simple. Place a wiry 150-pound cowboy on the back of a hulking, snorting temperamental 2,000 pound bull and see if he can ride the beast for an eternal eight seconds...with one hand strapped to the bull's massive backside.
Headquartered in Colo., the Professional Bull Riders, Inc. was created in 1992 when a group of 20 visionary bull riders broke away from the traditional rodeo scene seeking mainstream attention for the sport of professional bull riding.
Keep up with the latest news and see video features and highlights from PBR action across the country here on the Wrangler Network. Learn more about the PBR at
PBR.com.
Most Popular
WRANGLER NETWORK BLOG – PBR
By: Justin Felisko April 20, 2018 BILLINGS, Mont. – Luciano de Castro's bid as the world No. 1 bull rider was short lived last week as he was knocked out of competition by Dusty's Revenge in the second round of the...

By: Slade Long April 20, 2018 Billings features a slightly different competition format than we are used to seeing. Round one will be split into two performances. We'll see 35 riders tonight, and 25 tomorrow along with a...

By: Justin Felisko April 19, 2018 BILLINGS, Mont.— There has been a common phrase for Kaique Pacheco during his four-year career in the United States. Whenever the topic of him chasing a World Championship came up, Pacheco...
MORE PBR BLOG POSTS »