Tom Richards – Tucson, Ariz.
Team Roping – Heading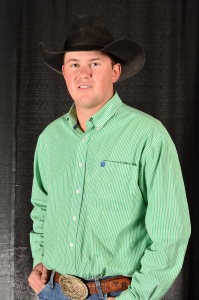 The youngest header at this year's Wrangler NFR is one of four hailing from Arizona. Tom Richards, 24, is now in his sixth year as a professional.
He's been making a splash in the Turquoise Circuit for years, and wound up sixth at the Ram National Circuit Finals Rodeo in 2011. It was the following year, teamed with former WNFR heeler Nick Sarchett of Arizona, that he began to show signs of elite talent. The veteran Sarchett and the youngster dominated rodeos in the Southwest in 2012, and placed third at that year's Bob Feist Invitational to cash a check worth $51,000.
Last year didn't treat Richards as well, but he returned in 2014 to win the Reno Rodeo with Monty Joe Petska. After that big feather in his cap, he got the chance to partner with another Arizona superstar, Cesar de la Cruz, late this season, and they won Albuquerque, N.M., together.
Finally, at the tail end of the year, Richards squeaked into the Justin Boots Championships in Omaha, Neb., and was teamed by default with four-time world champion Allen Bach. The legend roped flawlessly for Richards as they won the rodeo to give Richards the $6,000 paycheck that allowed him to punch his ticket to the WNFR in the last hole.
Bach, ironically, had competed more than 30 years ago against Richards' father, George Richards. The elder Richards made the WNFR seven times in team roping in the late 1970s and early '80s, and was the 1978 world champion.