Ote Berry (1962)
Steer Wrestling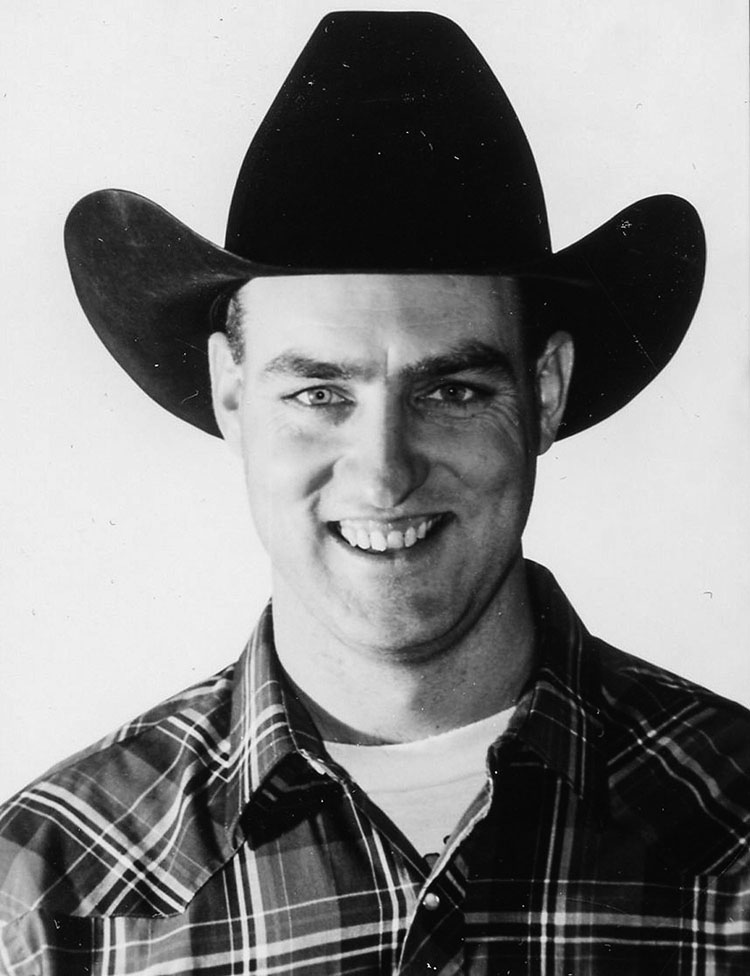 Ote Berry was born September 30, 1962, in Rapid City, South Dakota, and has spent his life ranching and rodeoing. His legendary steer wrestling career began in earnest in 1980, when at age 17 he won the National High School Rodeo Association steer wrestling title at the high school finals in Yakima, Washington.
A four-time PRCA World Champion steer wrestler (1985, 1990-91, 1995), Berry qualified for the National Finals Rodeo 14 times, winning the 10-head NFR average at his first NFR in 1985. In all, he won 20 total NFR go-rounds in his career – seven of those in the 10th round. The list of rodeos Berry won includes Albuquerque, Calgary, Cheyenne, Denver, Fort Worth, Houston, Pecos, Reno, San Angelo, San Antonio, and San Francisco, and goes on from there.
Though Berry stopped competing full time in 2006, he remains an active presence in – and steadfast ambassador for – the rodeo world today. The Checotah, Oklahoma, resident has hazed at the NFR six times, most recently in 2014, and he continues to haze, haul stock and mentor for the next generation. Recent years again witnessed Berry bulldogging when he competed as a Legend at the first two American rodeos in Dallas, Texas, in 2014 and 2015.