Caleb Bennett – Tremonton, Utah ($106,677)
6-time WNFR qualifier
4-time RNCFR qualifier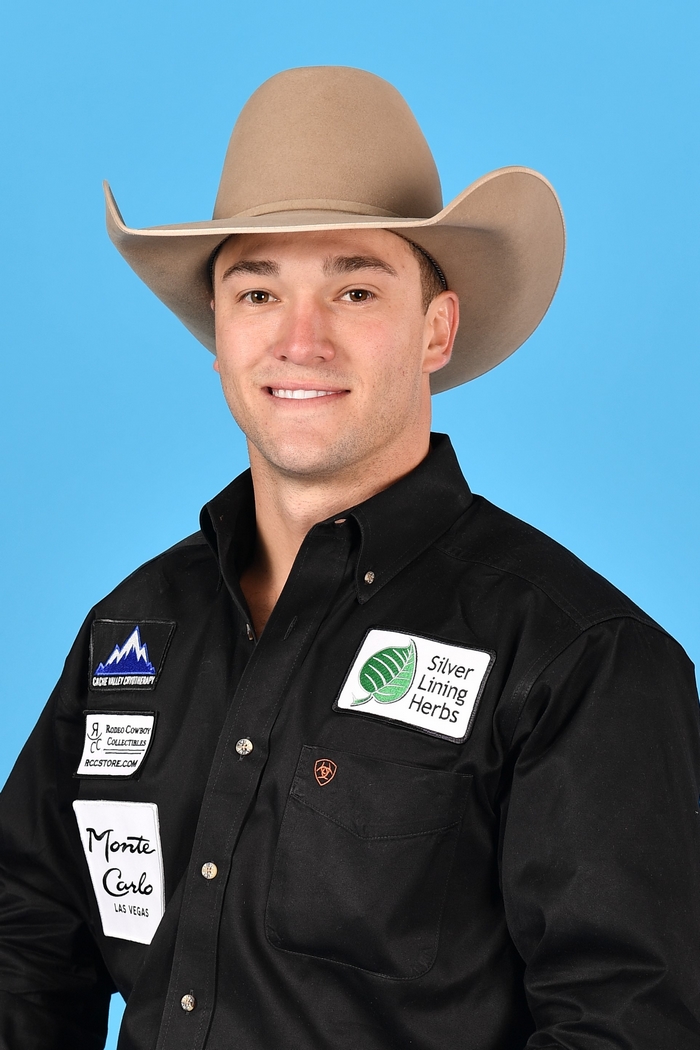 When Caleb Bennett makes a good ride, he has a signature move that demonstrates what he works towards every day.
Taking a moment to pull back on an imaginary bow and shoot at the stars is an outward display of how he lives his life. He has always been a goal setter and is willing to put in the work to achieve those goals. And, when he sets those goals, he shoots for the stars.
There is nothing that Caleb wanted to do more when he was growing up than to be a cowboy. He wore his cowboy hat everywhere. Even though he was small, he put his athletic prowess to work playing football and basketball until he was in junior high. That's when rodeo became a priority.
He competed in bull riding and bareback riding and could catch either end in the team roping. While in high school, he started dominating the bareback riding in his home state of Utah and that was where the seed was planted that helped him achieve a lifelong goal of qualifying for the Wrangler National Finals Rodeo and now he has done that six times.
Last year was Caleb's best, both at the NFR and for the season. He earned a total of $374,272, $195,308 of that in Las Vegas where he placed in the first five rounds. That gave him a fourth-place finish in the world standings. Prior to that, the highest he had finished was seventh.
Prior to this year's NFR, he will compete at the Canadian Finals Rodeo and hopes to gain momentum coming into Las Vegas. He enters in sixth place with $106,677 in regular season earnings.
Caleb loves being outside and recently got a nice bull elk while hunting. He also likes to fish and play golf. All of that, along with working out and running, keeps him very fit and ready to shoot for the stars daily. His family, friends and fans are anxiously waiting to see his signature move in the Thomas and Mack Center in Las Vegas.
Presented by: