Jake Brown – Hillsboro, Texas ($103,212)
3-time WNFR qualifier
1-time RNCFR qualifier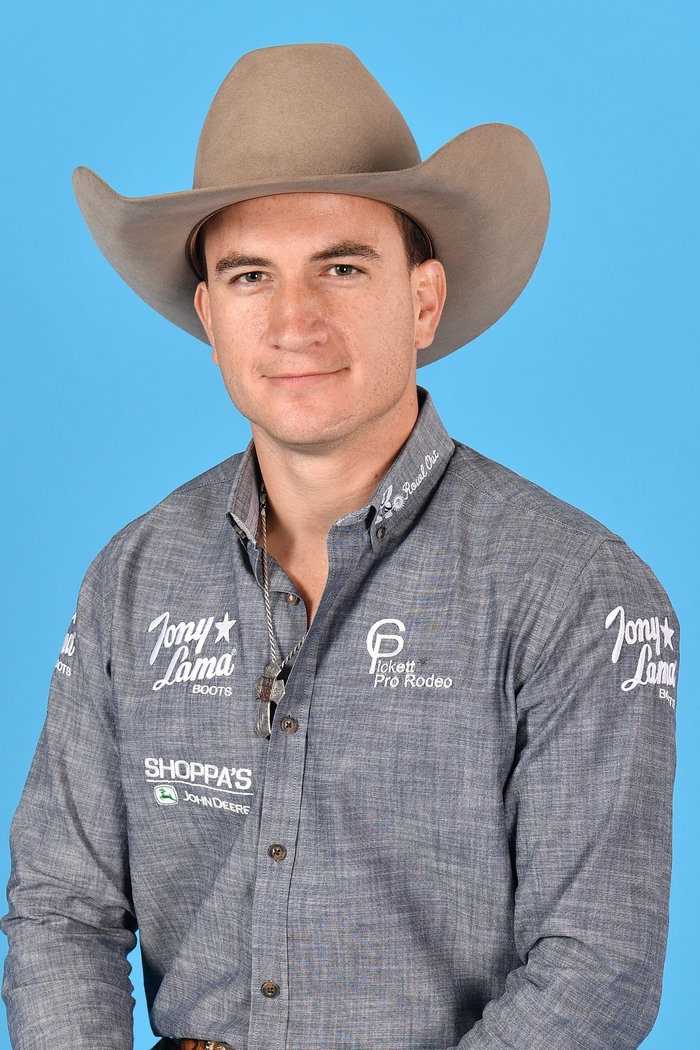 Three years ago, when Jake Brown qualified for his first Wrangler National Finals Rodeo in the bareback riding it was a dream come true. Not just for him but for his entire family.
Jake's father, Paul, is the rodeo coach at Hill College in Hillsboro, Texas. He has watched his students win national championships at the collegiate level, go on to compete at the NFR and win world championships.
Most of those have been in the bull riding and tie-down roping. Growing up, there was a rarely a weekend that the Brown family wasn't at a rodeo. It was natural that the energetic Jake would want to participate. That started at play days when he was just three years old. Two years later, the determined toddler decided he wanted to concentrate on rough stock events.
Jake earned many titles in steer riding and youth bull riding. He got on his first full-sized bareback horse when he was 11 and even though the Jake got more air time than time on the horse, he remained passionate about riding bucking horses.
That passion is evident today and so is his never quit attitude. At his firsts NFR, he bucked off in the first five rounds, changed his rigging and came back and won the sixth. Last year, he qualified in spite of spending the busiest part of the rodeo season on the injured list. He arrived in Las Vegas, placed in the first four rounds and then got hurt again missing rounds eight and nine. He still earned $44,128.
This year his determination will come into play as he works to remain healthy. He enters the championship competition in seventh place with $102,161 in regular season earnings.
Along with his father, Jakes mom, Traci and sisters will be cheering him on as they have throughout his career. His wife of two years, Nicole, will be by his side for their third NFR together. The young couple is quick to count their blessings, including Jake's success in the rodeo arena.
Presented by: