Jake Vold – Ponoka, Alberta ($102,161)
3-time WNFR qualifier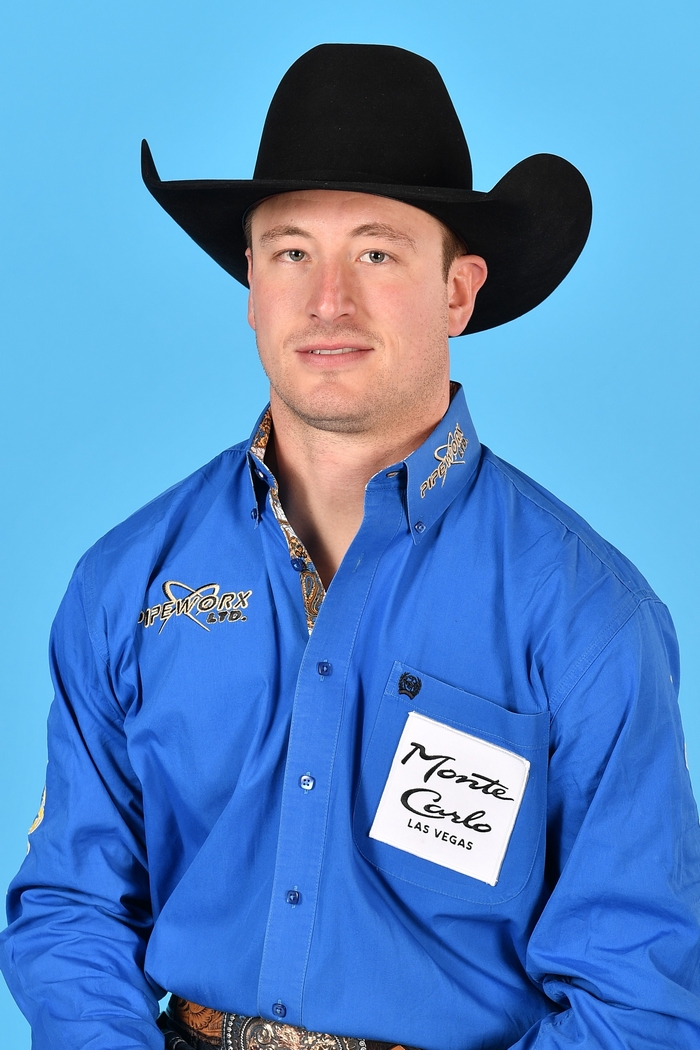 Jake Vold is trying to do something that no Canadian has done in 84 years – win a world championship in the bareback riding.
He came close last year finishing as the reserve after winning 165,340 at the Wrangler National Finals. It was his second trip to Las Vegas to compete for rodeo's championships. He also qualified in 2014 where he placed in eight rounds to finish eighth in the world standings.
The last Canadian to win a bareback world title was Nate Woldum from Strathmore, Alberta, in 1933. Jake has the opportunity to become the second and one can only imagine the noise the Canadians would make if that happens.
He has had the best regular season of his seven-year career in the PRCA entering the NFR in eighth place with $102,161 in regular season earnings. A highlight of this year was winning his hometown rodeo, the Ponoka Stampeded.
Jake's rodeo career started as a youngster competing in all the events. When he was 15, he got on his first bareback horse and was hooked. His father, Lawrence, also rode bareback horses. Jake was stepped on by a steer when he was nine-years-old and had a lacerated liver. By the time he turned 10, he was healthy and ready to get back on putting the life-threatening injury far our of his mind.
It is that kind of mental toughness that keeps him competing today, that and a love for extreme sports. He also is an avid hunter that takes advantage of having a brother who is a guide.
His wife Sara of one year is an Equine Sports Therapist and is a talented horsewoman. Sara rides jumping horses while Jake rides bucking horses and occasionally, they each find themselves on horses that keep both feet on the ground. Jake is really hoping to do that several times at this year's NFR — taking a victory lap after a big round win would help him in his quest for a gold buckle.
Presented by: