R.C. Landingham – Hat Creek, Calif. ($89,261)
2-time WNFR qualifier
1-time RNCFR champion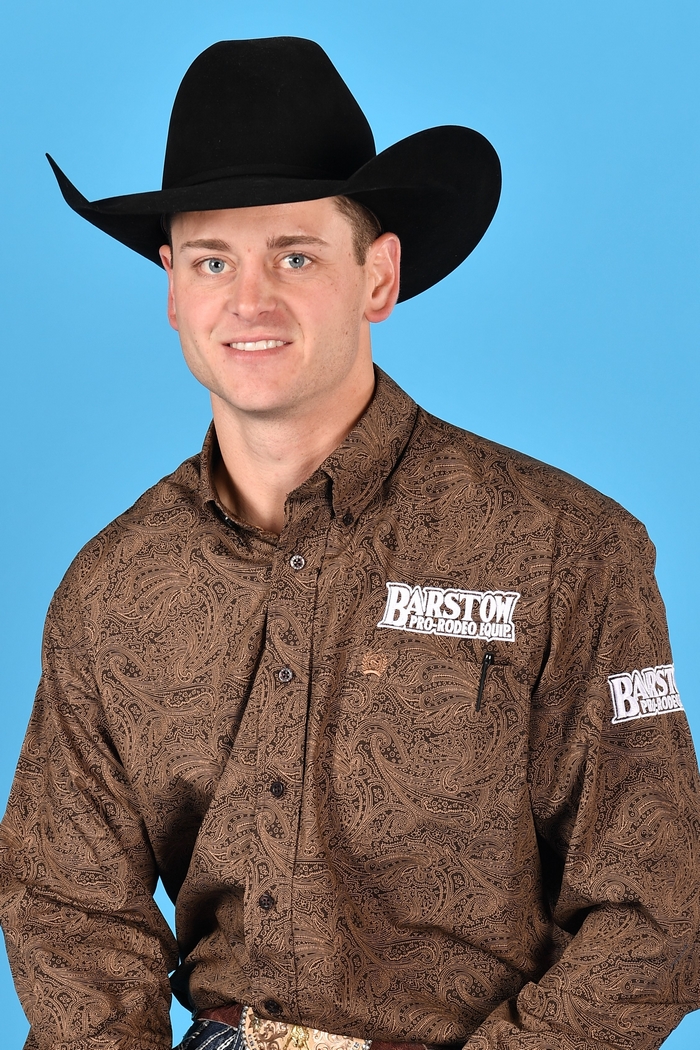 This past year has been filled with triumphs and tragedies for bareback rider R.C. Landingham. Those triumphs see him qualifying for his second consecutive Wrangler National Finals Rodeo. The tragedies nearly kept him from competing in the Thomas and Mack Center this year.
R.C. won two rounds and $107,308 at his first NFR. He used that momentum to keep winning and was climbing up in the 2017 world standings. In April, he won the RAM National Circuit Finals (RNCFR) and $29,630, vaulting him to third place in the world.
Just over a month later, he was competing in Ramona, California. The horse he was riding stumbled and fell. R.C. ended up with a shoulder injury to his free arm. That took him out of competition during the very important summer run.
At the time of the injury, he was second in the world standings with $76,110. He thought it might be enough to get him back to Las Vegas this December. But as he watched his name fall in the standings, he knew he needed to get back in the arena. He did that in August at a rodeo in his home state of California at Tehachapi. He won that and $1,117. At this point, every dollar was important, but what meant more was that he could ride and win.
He has been in the "crying hole" of 16th place twice and was 19th another time. He knows what it is like to be oh so close and yet so far away from accomplishing a goal. He will start this year's NFR in 13th place with $89,261.
Outside of the arena, R.C. has watched his mother, Wendy Skiver, fighting for her life. Wendy was diagnosed with ovarian cancer in 2013. She had seen how R.C. had struggled to make the NFR but her fight inspired him to keep trying. Wendy got to see her son accomplish his goal last December, then lost her fight in February.
"I feel like I have an angel riding with me," he said at the RNCFR. That angel will be hovering over the famed yellow bucking chutes with her son in December.
Presented by: