Richmond Champion – The Woodlands, Texas ($101,197)
3-time WNFR qualifier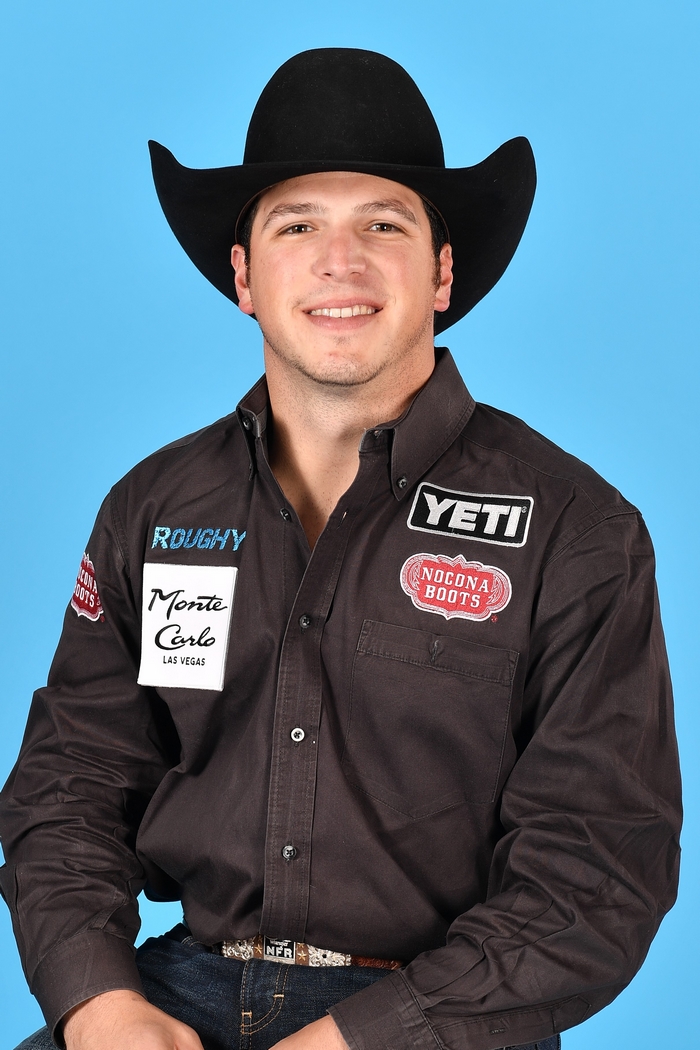 Rodeo can be a very humbling sport. Just ask bareback rider Richmond Champion who is making his third appearance in the Thomas and Mack Center at the Wrangler National Finals Rodeo in December.
Richmond qualified for his first NFR in 2014, won round five and finished second in the average. He also won a slew of big rodeos that year and finished third in the world standings. Then he became the first man in the history of rodeo to win a $1 million check at the non-sanctioned RFD-TV's The American.
He was on top of the world at just 21 years old. Then, 2015 saw him struggling and hurting. He finished 23rd in the world standings and when he knew he wasn't going to make the NFR, he had back surgery.
He qualified again in 2016 in 13th place, won nearly $60,000 and finished the season in 11th place. This year he has had a lot of success at Canadian rodeos and that has helped him qualify for the NFR as well as the Canadian National Finals Rodeo. He enters the NFR in 9th place with $101,197. He also won the prestigious Ellensburg Rodeo for the second time in his five years of being a member of the PRCA.
Bull riding was what first attracted his attention in rodeo, but he says he wasn't very good at that. His older brother Doug was riding bareback horses. He took Richmond with him to church at the Sam Houston State University rodeo coach's house. A switch was made and Richmond won the Texas High School Rodeo Finals in 2011.
His father, Greg, is in hospitality management and his mother, Lori, does the same for restaurants. Their careers have taken the family to a lot of different locations. Richmond went to three different high schools before graduating. College took him to Tarleton State in Stephenville where he qualified for the College National Finals Rodeo.
All that moving, his competitive nature, athletic ability and family support has given him the drive to become successful. The humble cowboy will have a big trademark smile on his face when he starts this year's NFR. That will have his family and friends smiling right along with him.
Presented by: