Tim O'Connell – Zwingle, Iowa ($201,916)
4-time WNFR qualifier
3-time RNCFR qualifier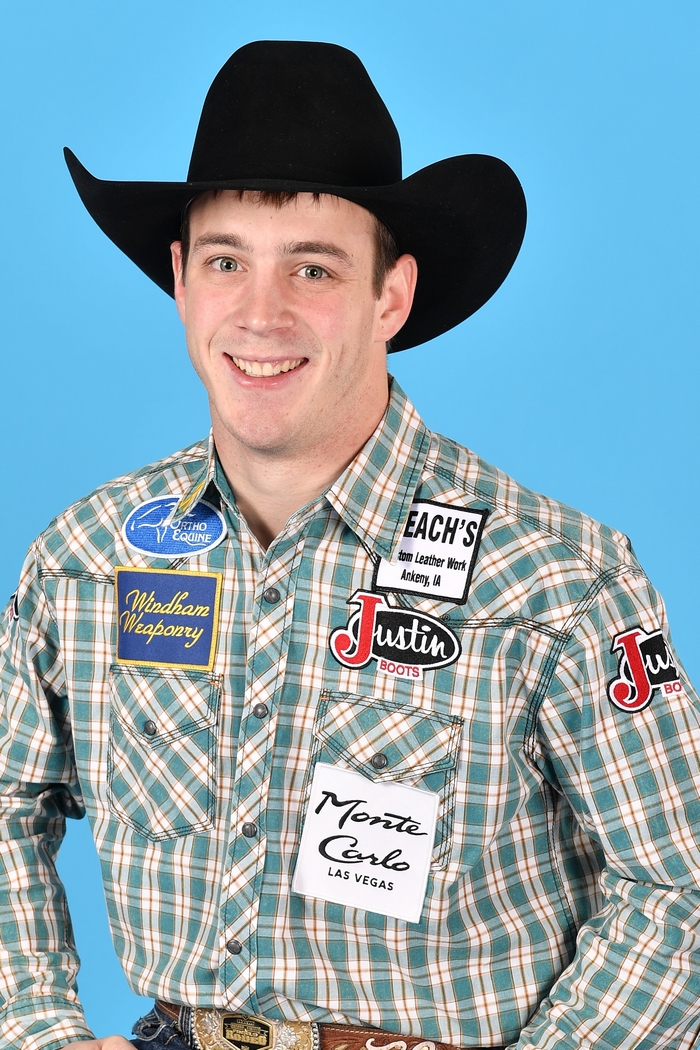 The first time Tim O'Connell climbed on the back of a bucking horse after the 2016 Wrangler National Finals Rodeo, the announcer told the crowd the current world champion was about to perform.
That gave the Zwingle, Iowa, native goosebumps and while he was very glad to hear it, he assumed a sense of responsibility that he felt a world champion should possess. He has carried that with him through the season — always being available for media interviews and his fans, meeting sponsor obligations, making time for his family and most of all remembering and honoring his faith.
After achieving his goal of becoming a world champion, Tim reevaluated and sat new goals. That introspection set a new fire in him for more rodeo wins and world titles. This season started off with a Great Lakes Circuit win. Big wins at the National Western Stock Show Rodeo in Denver and the Fort Worth Stock Show & Rodeo vaulted him into first place in the world standings early. He stayed in that position for most of the year.
He enters this year's NFR with $201,916 and is at the top of the leaderboard for the second consecutive year. In fact, when he gets on the first bucking horse in the Thomas and Mack Center, he will start with a $65,000 lead. Tim has won 18 rodeos this year and tied for first at two others.
It's easy to see what a success he has been in the arena. He is closing in on $1 million in earnings in just four years as a member of the PRCA. He is just $23,000 away from that and with the success that he has had at his previous outings in Las Vegas, it's safe to assume that he will accomplish that in December.
Tim is a champion outside of the arena as well. He counts his blessings daily and never takes any of it for granted. His wife, Sami, is very supportive and the two have found a balance between family and rodeo. Tim's family will be growing in March when the couple welcomes their first child.
When Tim nods his head at this year's NFR, he will have a yellow ribbon on his collar, just like he has had for the past two years. He is doing this to help raise awareness of childhood cancer. He and Sami also had t-shirts made with the proceeds benefitting a friend of theirs, Ayden Wright, who is 15 and has been fighting cancer for three years.
Presented by: