Wyatt Denny – Minden, Nev.
1-time WNFR qualifier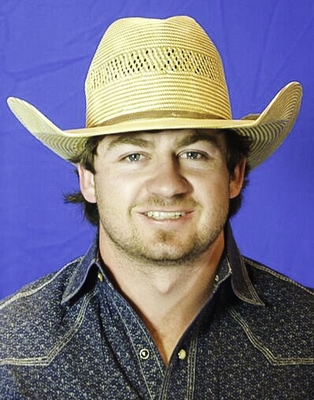 Being the youngest of three boys has taught Wyatt Denny how to persevere, made him competitive and tough.
Wyatt was last year's Rookie of the Year in bareback riding. He finished the season in 28th place earning nearly $40,000. That once-in-a-lifetime award saw him getting a buckle during the Wrangler National Finals Rodeo (NFR) on the arena floor of the Thomas and Mack Center.
This year, Wyatt will be competing there, along with his traveling partner Clayton Biglow who is this year's rookie winner. Not only have they been successful in the PRCA, they finished as champion and reserve in the National Intercollegiate Rodeo Association. Wyatt was at the top of those standings after the College National Finals Rodeo last June.
Wyatt competed in every event in high school and still enjoys team roping whenever he gets a chance. He skied competitively until he was 13 years old. Always one to take advantage of an opportunity for adventure, he has competed at rodeos in Australia and skied in Switzerland. He has also traveled to China, Canada and Mexico.
The oldest of the three brothers, Keston Scott, competed in high school and college and still team ropes for fun. Grant, his other brother, rides bareback horses in the PRCA and finished this season in 33rd place.
Their father owns a construction company in Minden and they have a ranch. There is always plenty to do when they are home and that suits these hard working cowboys just fine. The ability to work together and family support will be evident as the first of the clan makes an appearance at this year's NFR.