Wyatt Denny – Minden, Nev. ($109,353)
2-time WNFR qualifier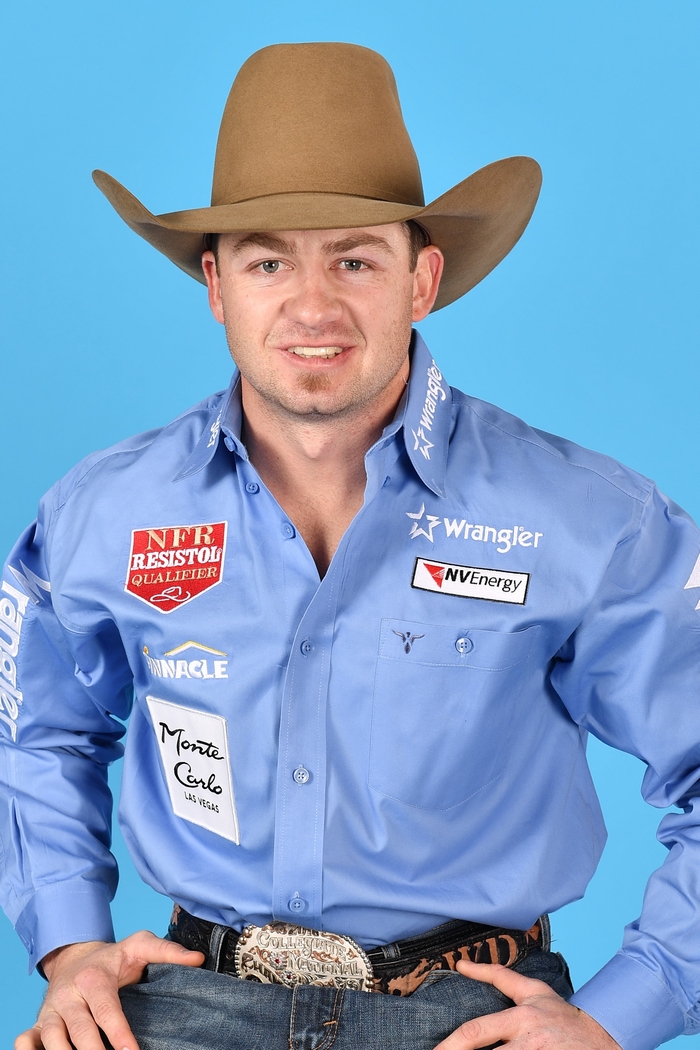 Wyatt Denny had the biggest win of his career when he got a gold medal and $52,000 of his $109,353 in season earnings at the Days of '47 Cowboy Games and Rodeo in Salt Lake last July.
That money has him starting his second Wrangler National Finals Rodeo in fifth place. Last year, he qualified for his first NFR in the final spot with $66,798. He started the winter and spring while attending Feather River College in Quincy, California.
A qualification for the College National Finals Rodeo saw him emerge as the champion there. Then when the NFR was in sight, his priorities changed. That decision has been a good one for the 2015 Rookie of the Year.
He won over $80,000 in Las Vegas and finished the season in 12th place. That was a confidence builder and something that he had looked forward to as long as he could remember. Wyatt competed in all the rodeo events in his youth and still enjoys roping whenever he can.
Wyatt skied competitively until he was 13 years old. He still loves to ski. He has watched his older brother Grant, who also rides bareback horses, win the Cowboy Downhill held during the National Western Stock Show in Denver twice. It is now on Wyatt's bucket list and he will enter the Denver rodeo to include plans for a trip to Steamboat to compete and support the Justin Cowboy Crisis Fund.
Loving outdoor activities almost as much as getting on bucking horses, when Wyatt is not at a rodeo, helping at their ranch or construction business, he enjoys fishing and water sports. He also likes to hunt, especially waterfowl. Earning some extra money at this year's NFR will give him resources to keep doing all of the things he loves.
Presented by: