Garrett Smith – Rexburg, Idaho ($204,239)
2-time WNFR qualifier
1-time RNCFR qualifier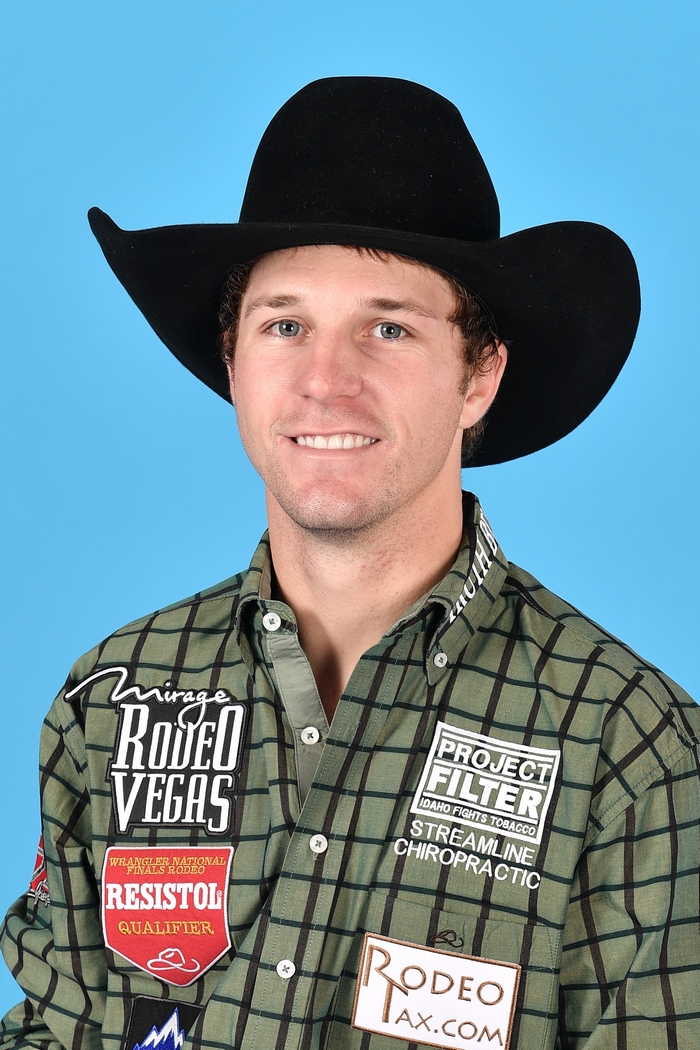 Garrett Smith is the middle of three brothers that were raised in the rodeo arena in Rexburg, Idaho. Growing up he competed in all of the events and still enjoys watching all of the events and occasionally adding team roping or steer wrestling to his entry fees. However, his heart is in the bull riding.
As such, he dreams about doing what no Idaho cowboy has ever done – win the world title in bull riding. He's spent the 2017 season trying his hardest to make that happen. He held onto the number one spot in the world standings into July. Going into the NFR in second place, Garrett has a chance to make his dream of a world championship come true.
Garrett has had a great season. At 22, he's in his fourth year in the PRCA. He's earned $204,239 and he's won thirteen rodeos including the Washington State Fair Pro Rodeo in Puyallup. He also won the Canadian championship and even though the money doesn't count in the world standings, it will give him momentum going into the NFR.
Rodeo came naturally to Garrett. His father Lynn was a pick-up man and his mom Valorie was a rodeo timer. In Garrett's senior year of high school, he won the national all-around title for a record-breaking third time. He was the first three-time all-around champion in the 65-year history of the National High School Rodeo Association.
Last year Garrett qualified for his first WNFR, finishing the year in fifth place in the standings. He hopes to better his 2016 WNFR earnings of $77,269 to have a chance at the world title.
Winning the world championship is a tall order. But Garrett is not afraid of tough challenges. He draws from the strength of his friend Tag Elliott, a fellow bull rider who suffered a massive facial injury in a bull riding accident. What should have ended Tag's career served to make him stronger and more determined.
Garrett is proud to be a role model for kids. As a representative for Project Filter – Idaho Fights Tobacco, he visits schools and organizations to talk to kids about the dangers of using tobacco products.
A lot of those kids have been become his fans and are anxious for him to accomplish his goal and bring that gold buckle home to Idaho. His family wants that too and will be on hand cheering for Garrett. His older brother Wyatt competed here in 2015 in the steer wrestling and this year his younger brother, Payson, will be competing in that event at the Jr. NFR at Cowboy Christmas.
Presented by: