Jeff Askey – Athens, Texas
1-time WNFR qualifier
1-time RNCFR qualifier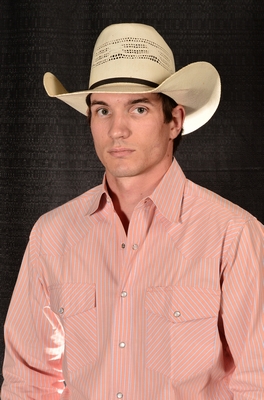 Jeff Aksey's journey to his first Wrangler National Finals Rodeo qualification has been a steady trip West and North.
Growing up in Pennsylvania, riding horses and loving animals, Jeff got involved with the Keystone Youth Rodeo Association that hosted events in the central part of the state. He was introduced to bull riding when he was 13 and soon learned that it was something he could excel at and that he enjoyed.
As his skills progressed, so did his need to advance in the system. He got a scholarship to the University of Tennessee at Martin and started competing in college rodeos. He graduated with a bachelor's degree in Animal Science and won the National Intercollegiate Rodeo Association's bull riding championship the same year.
The next step was joining the PRCA, which he did in 2011. He moved farther west to Athens, Texas where he now makes his home. Jeff's progression north has been an upward climb in the world standings.
His first year on the rodeo trail found him winning the Southeastern Circuit championship and qualifying for the RAM National Circuit Finals. He finished the season in 97th place.
In 2012 he moved up to 55th. Then he was 21st and 19th. Last year he was one spot out of qualifying for the NFR at 16th, $206 behind Kody DeShon. This year he moved way north in the standings finishing the regular season in third place with $109,707.
Jeff's success in the arena is built upon athletic ability and reaction. He doesn't study bulls or pay much attention to what he has drawn but depends on his ability to match the bull's moves with his own countermoves. His family, friends and fans are hoping that works in Las Vegas.