Joe Frost – Randlett, Utah ($120,963)
4-time WNFR qualifier
2-time RNCFR qualifier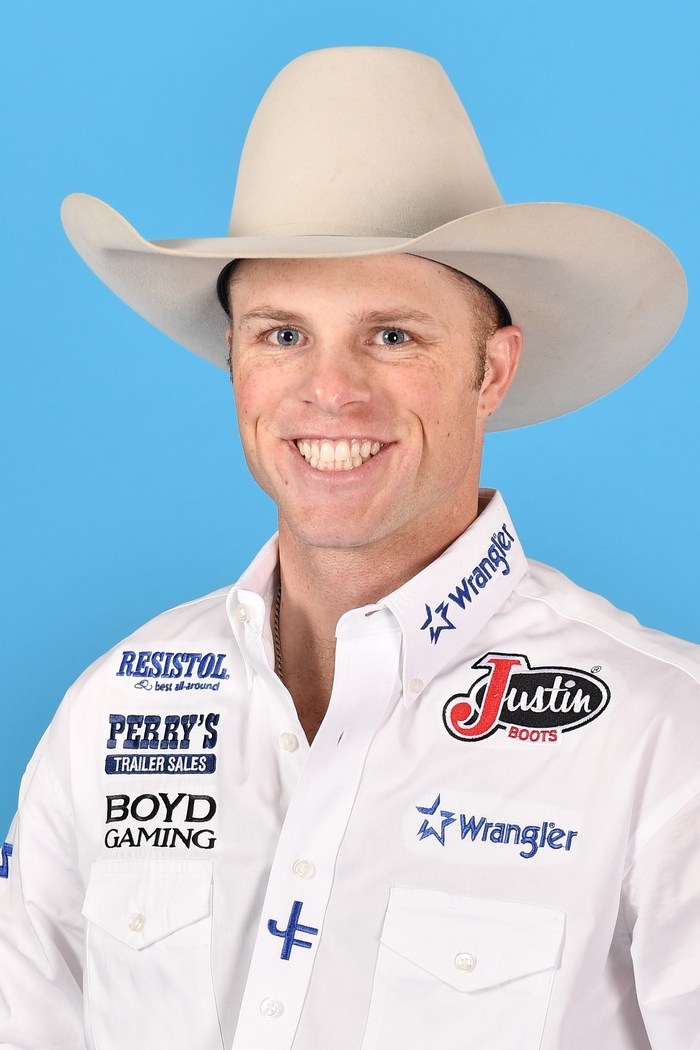 Joe Frost is a third-generation cowboy from Randlett, Utah that just happens to be really good at riding bulls.
His full name is Joe Ferd Frost and the Ferd part comes from his grandfather, a rough stock rider and rancher who has influenced Joe's career and life. Joe is the second cousin of the bull riding legend the late Lane Frost.
The encouragement for Joe to ride bulls started when he was a youngster. His father, Shane was a bull rider and he wanted Joe and his younger brother, Josh to follow the family tradition. When Joe was 8, Shane built a chute for calves and taught his sons how to ride. And he made sure that Joe and Josh learned all they could from the legacy of their cousin Lane.
Growing up on a ranch, Joe is an all-around cowboy. He won the Utah state high school and National High School Finals Rodeo all around championships in 2010. In 2011, he won the Utah high school bull riding title.
In 2012, Joe qualified for the College National Finals Rodeo and in 2013, he placed third in steer wrestling, ninth in bull riding and second in the all-around standings.
Joe's college rodeo coach was the Craig Latham, a nine-time NFR qualifier who was diagnosed with cancer in 2011. The coach became a mentor for Joe when he entered the PRCA. One of the highlights of Joe's bull riding career is when he won the fifth round of the 2014 NFR with Craig in attendance.
While Joe also competes in steer wrestling and tie-down roping, bull riding is Joe's major focus. He is returning to the WNFR for the fourth consecutive year. This year he qualified fifth place in the world standings with earnings of $120,963.
He took a break from the season for a life changing event in August. He competed at the Caldwell Night Rodeo, then two days later got married. His wife, Kylee, along with his family will be on the edge of their seats in the Thomas and Mack Center for 10-nights during this year's NFR.
Presented by: