Jordan Spears – Redding, Calif. ($131,423)
3-time WNFR qualifier
1-time RNCFR qualifier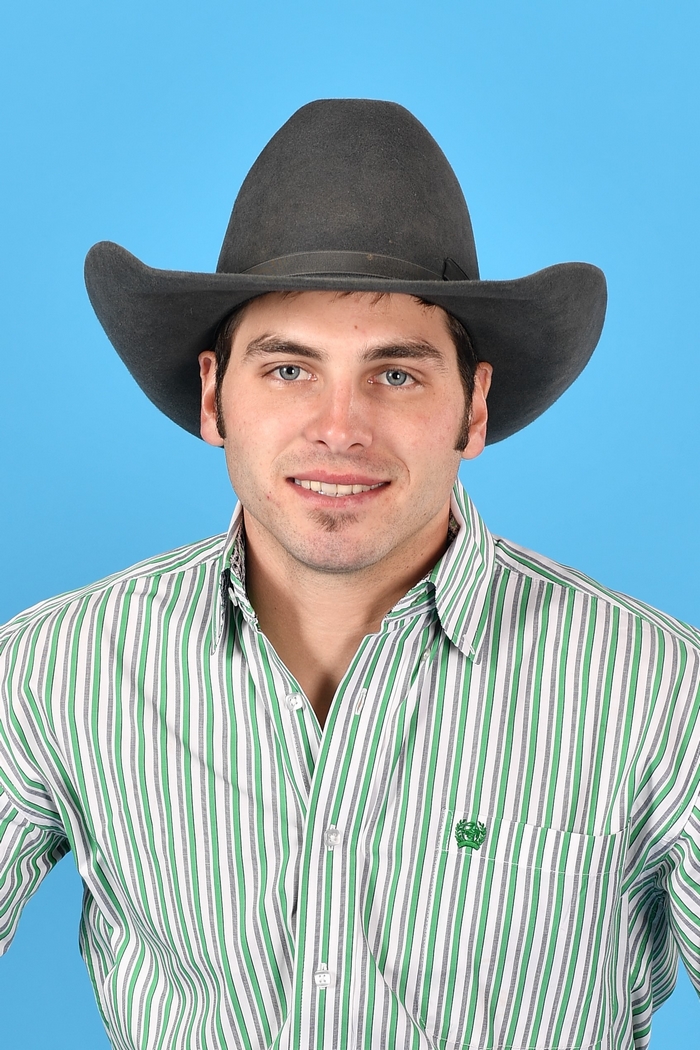 When Jordan Spears enters the Thomas and Mack Center for his third Wrangler National Finals Rodeo, he'll have experience and confidence to draw from. Hopefully that translates into earnings from the lucrative championship event.
On September 6th, Jordan had a big win to help him finish fourth in the regular season standings. He won $39,386 at the Ellensburg, Washington Xtreme Bulls Finale by being the only rider out of twelve to ride his bull. He will start his third Wrangler National Finals Rodeo in fourth place with regular-season earnings of $131,422.
Jordan is a fourth-generation cowboy who was born in Grass Valley, California. He was introduced to rodeo by his grandfather Jim West. Jim was a distinguished wagon master and cowboy.
Jordan made his rodeo debut at the age of four pushing a string of mules in Grass Valley at the Draft Horse Classic. Jordan's father Randy was a long time PRCA contestant.
Being around rodeo early in his life, Jordan was introduced to all the events and bull riding wasn't his first choice. He had other interests until one day it hit him that he really wanted to be a bull rider.
That decision has turned out to be a good one. He joined the PRCA in 2013 and qualified for the NFR the very next year. He didn't compete in 2015, then came back in 2016 to qualify again. He finished the year ninth in the world standings.
Jordan, who is 25, is having his best year yet. Besides his big win in Ellensburg, Washington, he won $13,077 at the RAM National Circuit Finals in Kissimmee, Florida. At Clovis (California) Rodeo, Jordan won with his first 90-point ride at a PRCA event. The 90-point score was only two points shy of the Clovis Rodeo record.
Jordan, whose nickname is J.W., enjoys hunting deer, duck, goose and squirrels. He has aspirations to one day become a professional hunting guide. He currently resides in Redding, California.
Presented by: