Josh Koschel – Nunn, Colo.
2-time WNFR qualifier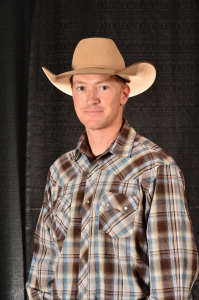 Josh Koschel is quite simply a man of faith.
He has faith in his riding ability, faith in his friends and family and most importantly, faith in God. He walks the walk and talks the talk. That faith got him to his first Wrangler NFR last year with a return trip to Las Vegas this year.
He set the Professional Rodeo Cowboys Association world standings on fire in February of 2013 by winning both the Xtreme Bulls and San Antonio Stock Show Rodeo titles. After working in 2012 to earn enough to qualify for the limited-entry rodeo, winning it was a dream come true.
"My goal was to make the NFR and an Xtreme Bulls along the way," Koschel said at the time. "Praise God it all worked out."
Koschel finished fifth in the world standings in 2013. This year didn't start out with a big win like last year, but then he got another big building win in Texas at Rodeo Austin in March earning $7,592. He was 15th in the PRCA world standings the end of August and was starting to feel the pressure of being on the bubble.
Then he won the Ellensburg (Wash.) Rodeo and a $7,500 check. He moved up to 13th and got a little breathing room. A win at the Wrangler Champions Challenge in Amarillo sealed the deal.
His start in rodeo came as a spectator, then when he was old enough he started riding sheep. He always liked the bull riding because as he said, "It looked like it was the most challenging."
Josh's wife Breann is a teacher so she has summers to travel with him, that is unless she is home taking care of their bucking bulls and animals. March was also the month they welcomed their daughter Briley into the world.