Sage Kimzey – Strong City, Okla. ($237,152)
4-time WNFR qualifier
3-time World Champion
1-time RNCFR qualifier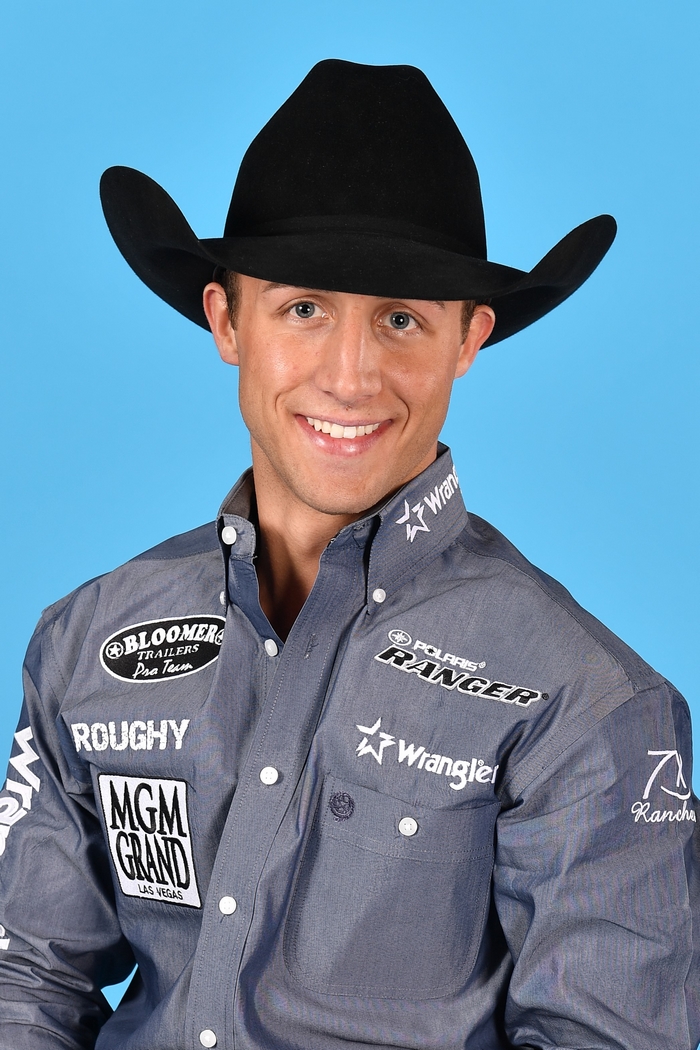 Sage Kimzey has a target on his back and that's just the way he likes it. He enters his fourth consecutive Wrangler National Finals Rodeo in first place with $237,152 in regular-season earnings.
It is also his fourth run at a world title. Each time he has ridden in the Thomas and Mack Center, he has left with a gold buckle. He has set record after record and in some cases has even broken his own record. He is the youngest member of the PRCA to have earnings of over $1 million. That happened at the beginning of the year.
He broke his own regular-season earnings record and the list goes on and on. He has also been competing in Championship Bull Riding events, won the Calgary Stampede and RFD-TV's The American – none of which counted towards in the PRCA.
Sage remains grounded and humble and committed to his ultimate goal of being known as the best bull rider ever. In his mind, that means he has to beat Don Gay's record of eight world titles in the PRCA and he might even need to branch out into the PBR.
He is doing it all one bull at a time and focusing on the basics. That plan has worked and will continue to work through the NFR, not letting the highs get too high or the lows be too low. It's the mental part of the game and that is one that he has mastered.
Sage's dad, Ted, was a bullfighter and barrelman. His family also includes trick riders and ropers. His mom, Jennifer, older sister, Dusta, and younger brother, Trey are all an important part of his life. That list now includes girlfriend, Alexis Bloomer, and the duo are among the who's who of the rodeo world.
It would be easy to look at Sage's success and watch him ride and think it was easy because that's how he makes it look. However, when he started riding, he wore a bicycle helmet because that's what he had.
He believes that riding bulls is what God wants him to do and that it has given him a platform to reach out to people, young and old. And, the more he wins, the more people he can reach. That's part of the goal and no matter what happens at this year's NFR in the arena, Sage's fans will have a lot to be proud of.
Presented by: